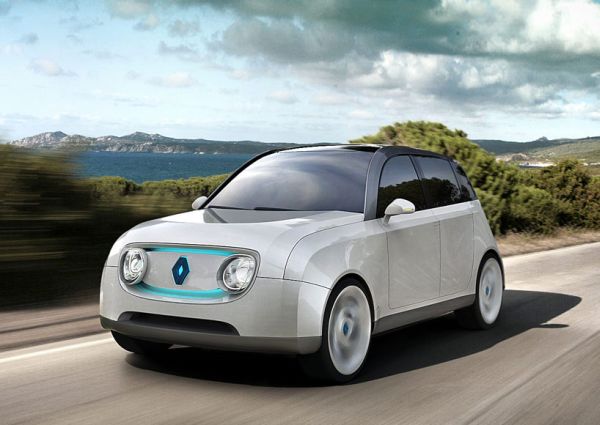 The French marquee brand Renault wants to bring back the humble 4L (pronounced Quatrelle) car to a whole new generation of users. As part of this effort it involved the public to design a suitable model that reflected on the 4L's looks but with contemporary aesthetics and sustainability thrown in. The creative juices of designers brought out many innovative models, one such design being the Eleve. Another remarkable design from Charlie Ngehiem attracted eyeballs for its commitment to renewing energy by using the car!
"Using vehicles to carry more than just people" seems to be Charlie's mantra as he has made the car the center of his circular energy plot. The plot seeks to actively involve you – the 4L driver in using this car to produce and distribute renewable energy. The 4L evokes nostalgia as a great performance value for money car. Using it for energy sustainability will only increase its stature.
The car comes loaded with thermal sensors on its body and two batteries that are powered by solar films on its windows and roof. The first battery called "personal" stores up energy whenever the car brakes during locomotion. Any remaining need for energy is supplied by charging at the charging station. You also have the option of charging at home or in work place where a two way circuit enables both the car and the home/work place to harness energy. To conclude, the car is always active either drawing or transmitting energy.
The second battery called "social" is used for collective consumption by transmitting the accumulated energy to a storage center. This energy is used by the factories where the cars nearing their expiry date are recycled into new models thus completing the cycle of energy transmission. This energy can also be used for public transport systems or transmitting to areas with limited/no access to electricity.
The car uses recyclable materials or materials extracted from earlier models. Resources are used efficiently for construction and essential functions synthesized. The car, nearing expiry is reincarnated in the factory in another form using the energy it used throughout its lifetime. The company which hitherto was just a linear performer (by manufacturing and selling products) now dons an eco-friendly role, disseminating new and sustainable values.
The concept of involving a car, long loathed for its contribution towards pollution, for reversing the effects of global warming is indeed remarkable. It deserves our complete support. Hope concepts like Renault 4Lectric become a reality and save the environment.
Via: Designboom