Despite an ever growing domination of the PMPs and iPods in the music scene, traditionally designed systems inspired by classic record players, still attracts many a buyer with their past charm and glory. Incorporating some of the past into the future, J. David Weiss teamed up with electrical engineers at the NC State University in Raleigh and came up with a unique CD player that is not just aesthetic in appearance but functional in mechanism. The player functions similarly to a classic LP table, with the 'tone arm' functioning to suspend the laser reader. The mounting point for the CD lies at 45°, after the reader arm is open, allowing the CD to be pressed on and snapped into the recorder in a stable position.



Design Status:
The CDesign, at the moment, is a concept that would possibly retail for about $150-$250 post production.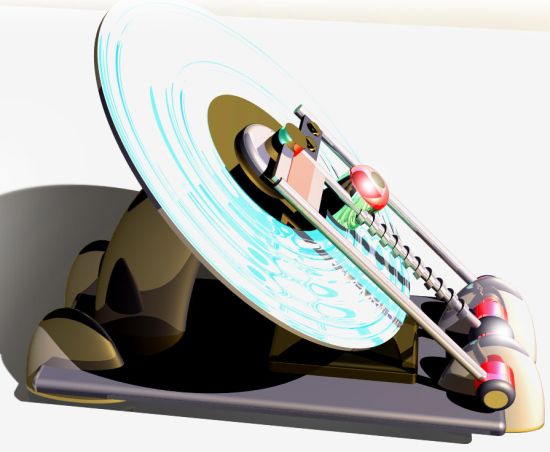 Usability:
The CDesign is a perfectly designed modern music player with a traditional touch. The solid machined metal frame of the player while playing creates a more stable support for the CDs. However, rechargeable batteries will power the design player, in order to keep the looks clean and pure, but there is the provision for a power cord as well.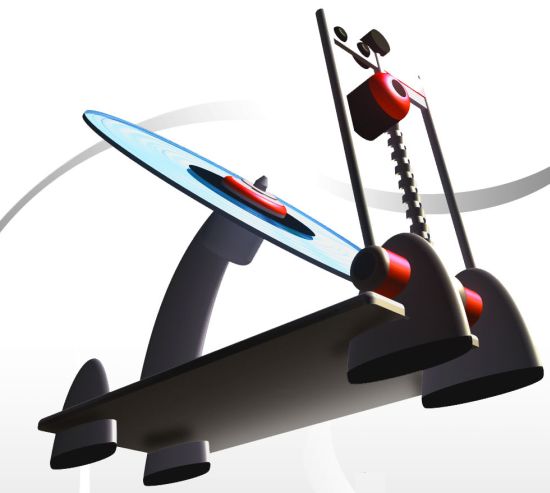 Designer:
J. David Weiss is the Director of Industrial Design for FA (Fabrik Agency), though he completed this project as a freelance designer.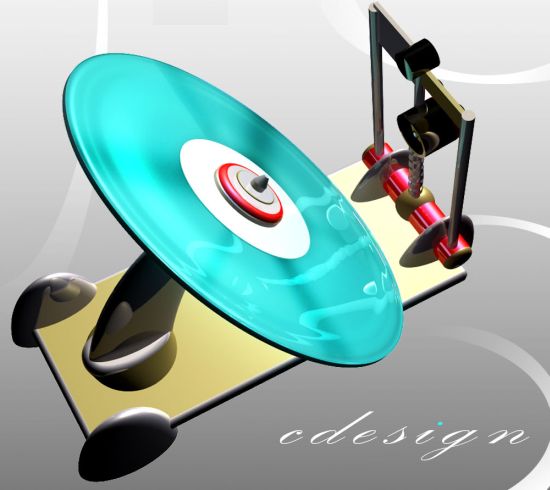 [Thanks David]