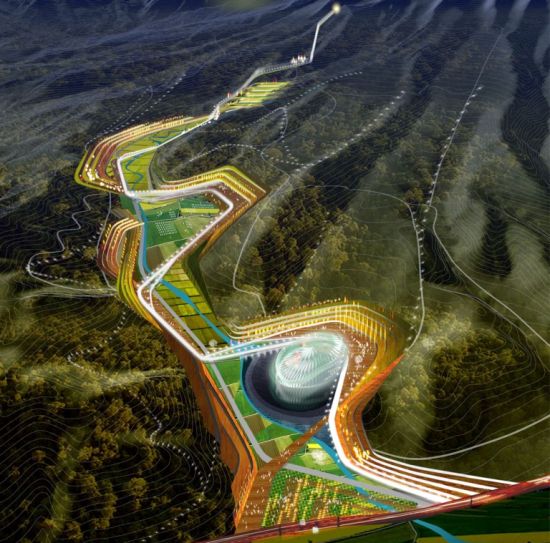 Celebrating the history and culture of Korea, designer firm Weiss/ Manfredi has come up with a marvelous architectural design for the 'Taekwondo Park' to be built in Muju, Korea. Initiated by the Taekwondo Promotion Foundation, the remarkable project will invite and cater to about 70 million practitioners from different parts of the world. The park consists of various healing centers that will be linked by a sequence of bridges and pathways. Sports, especially Taekwondo, have remained an integral part of the history and culture of Korea, therefore, the park will help in moving or spreading the culture of the nation across the Globe.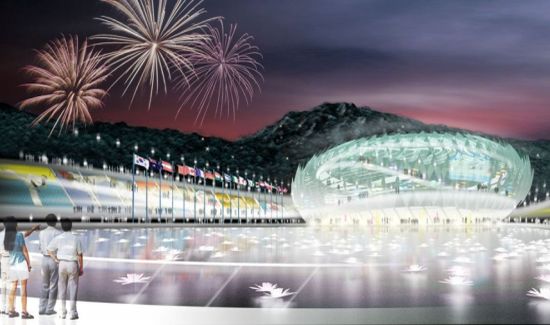 Design Status:
Taekwondo Park is the winning design entry in the international competition to design a park, embodying the principles of Taekwondo in Muju, Korea.
Usability:
The Taekwondo Park will not just be an emblem of physical strength for millions of practitioners worldwide, but will present diverse activities and landscapes. It'll also turn out to be a hot spot, attracting visitors from different parts of the world.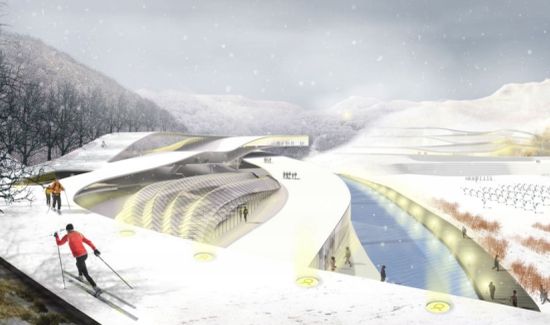 Designer Firm:
Weiss/ Manfredi.