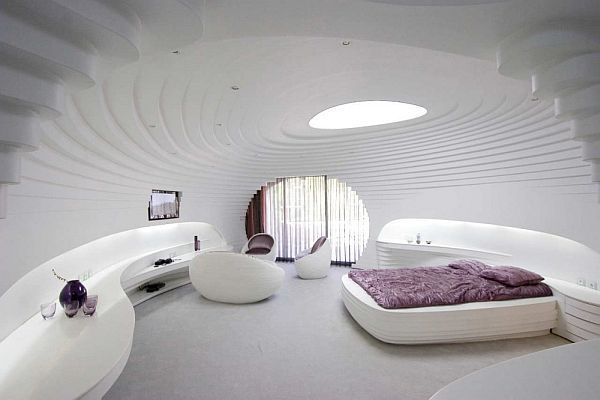 Hey all winter sport lovers out there! Do you seek the thrill of skiing along with luxurious hospitality? Then here's an innovative ski resort waiting to give you a red carpet welcome. If skiing is your first love, if skiing is your passion, if skiing gives you a high, then this naturally inspired ski resort in Iran will take you to new heights of thrill and adventure along with palatial comfort and luxury.

I am talking about Barin Sky Resort near Shemshak in Iran. Designed by the famous Ryra Studio, Barin is ensconced in the natural beauty of snow-covered mountains. With the kind of incredible skiing experience and grand hospitality on offer, be warned, it will be love at first sight. Love, that you will leave you awestruck and in awe.
Aimed to be a unique dialogue between nature and architecture, Barin Sky Resort was inspired by the astounding surrounding natural landscape and the fluid lines of the mountains. The Igloo-like structure features skylights for a naturally lit atmosphere. Every room of the resort conveys a sense of glacial design. Splashes of color create a stylish interior design, continued on the outside with a beehive inspired facade. The dome-like structure of each room creates a stunning impression, while the layered walls reminding the skiers of the extravaganza waiting outside.
Via: Freshome