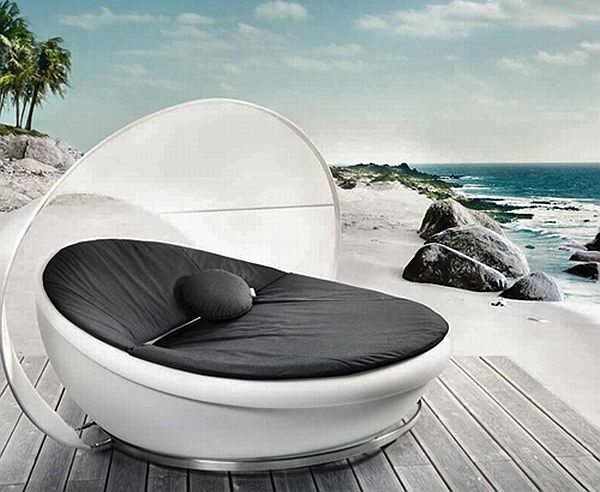 With man getting close to modernization, he is moving away from a blissful sleep. That's the reason why something called sleep therapy has popped-up to make an individual get regular and proper sleep. To all insomniacs and people with irregular sleep wishing to slip into sleep in the day time without visiting therapists, a good news! Solpuri has rolled out its modern daybed named Lagoon that ensures sound sleep.
The beautifully designed round bed and the plush mattress seem to be inviting you to have a sound sleep. Further, there is this removable flip attached to the bed that provides shade from the top. This feature makes you sleep in the hot sun too. I mean in your garden. Notably, the round bed can easily accommodate two persons. Coming to the color part of the bed, the base of the bed is in white with a black cushion.
A calm radiance pierces through the transparent base of the bed and spreads across your garden. The thought itself is so relaxing! The cost of the bed is 5,780 USD.
Source: Trendir