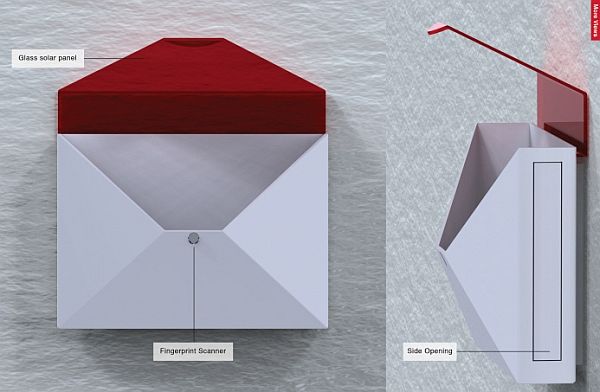 Hey, You've Got Mail! Hold on, I am talking about the movie that managed to win a lot of fans. You've Got Mail is a mailbox that has been designed by Clare Hsu promising to bring back the excitement attached with receiving snail mail in your life. But the era of digital mails has made people way too impatient to wait for a postcard or letter. You've Got Mail is here to revive the whole charm of getting mails from loved ones by fusing the benefits of paper mails and digital messages.
Whenever a letter is dropped in this mailbox, it informs the user by sending a text message that reads, "You've got mail". After reaching home the mails can be extracted from the mailbox by opening it. Now all you have to do is place your finger on the fingerprint scanner which after scanning the fingerprint will unlock the mailbox as against the traditional lock and key system to keep your letters safe. The fingerprint scanner comes concealed under the transparent flap.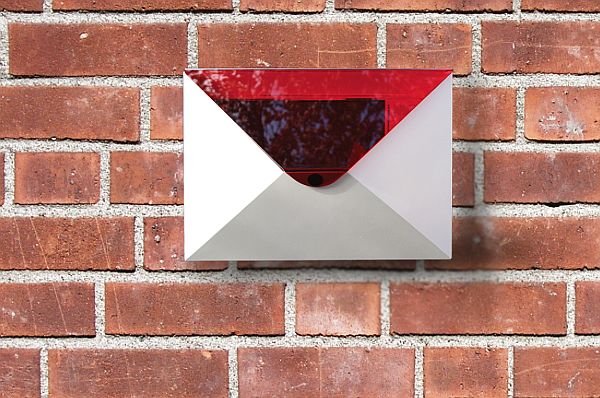 Shaped in the form of an envelope, it makes good use of solar energy that works on similar grounds like the process of photosynthesis. The enveloped shaped mailbox will form an instant connection with the one who uses it. The mailbox has been designed in a way which will provide all the security and keep mails safe.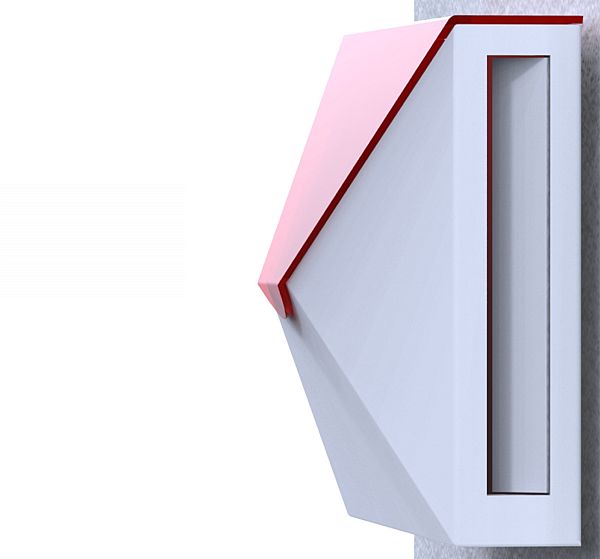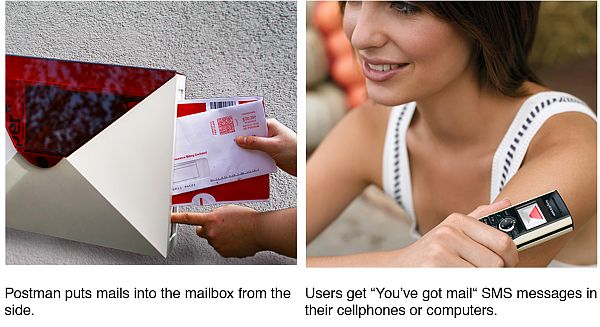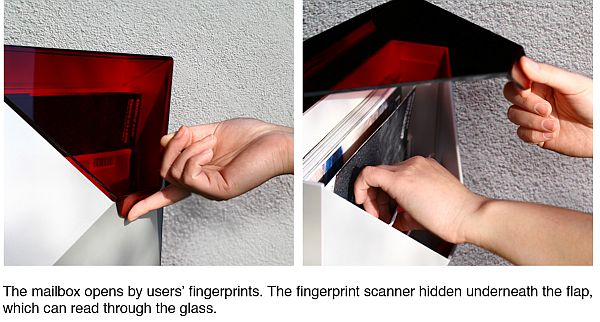 [Cheers Clare]