Only a few people realize just how vast the international stage has become for cheerleading. It's no longer a school activity; instead, it has become a major competition sport. Cheerleading today doesn't only require great amount of flexibility but lots of strength and stamina to be able to perform continuously without breaks.
Keeping in mind the amount of movement and constant attention cheerleading members are indulged into, it's essential to ensure they're in the right ensemble. The one that will enable them to perform intricate choreography while still making them look fashion forward. The cheer jerseys and other types of uniforms are specifically designed to provide a flexible and comfortable experience to the wearer. These uniforms also label the team they belong to.
What Cheerleading Exactly Is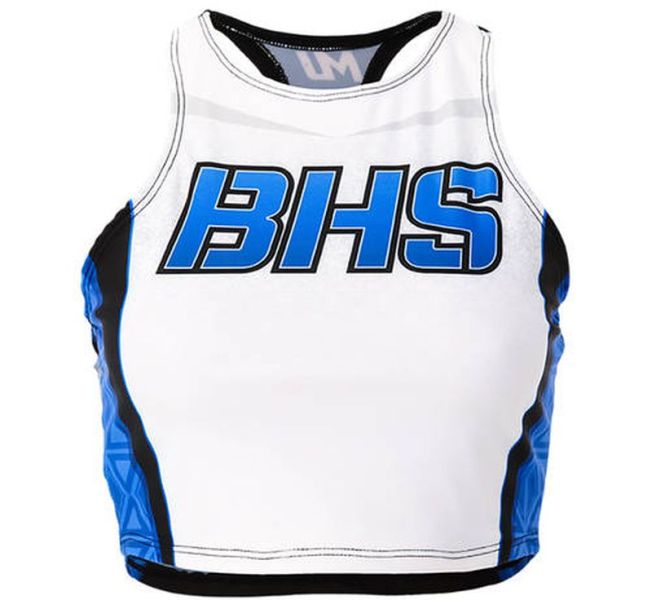 As we mentioned, cheerleading has evolved through time. This doesn't only highlight the concept, but also the way participants dress. In fact, back in the 20th century, the male gender played the cheerleader in regular clothes – no specified uniforms.
Later, women joined cheerleading. From then on, they introduced uniforms to wear on the sports day. To add vibrancy to cheerleading uniforms, pom poms also became a part of these uniforms.
To date, cheerleading has become an integral part of different sporting activities. The moment the team scores a goal or wins a race, cheerleaders contribute well by enthralling the crowd with their cheerleading moves.
Even in the cheerleading history, cheerleaders are always able to grab attention with their attractive uniforms.
How to Get the Cheerleading Uniform That Provides Both Style and Comfort
Before choosing that perfect pair of cheer jerseys for the entire group of cheerleaders, you can make a right decision by knowing the basic details. If you're heading to buy your first cheer jerseys and other accessories, these tips will really help you pick the right one!
Check if the fabric stretches well 
Holding pom poms and performing demanding moves, you'll find some of the most enthusiastic cheerleaders spreading positive vibes that shout out loud that the team will win! This is what steals the show. Thus, their attire should be comfortable and should allow them to move easily. The fabric should not only be made of good quality but allow flexible moves.
Choose a vibrant color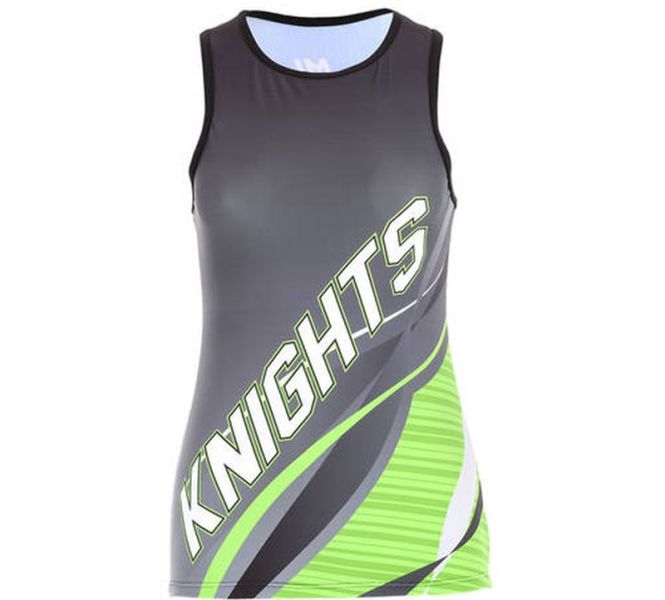 Cheering requires various movements. Thus, any uniform should transmit that beauty and style itself at the same time. For a positive vibe, opt for vibrant colors that will stand out.
Consider how stretchable the top is 
The top should be stretchable and should allow easy movement. Cheer jerseys are usually designed using a stretchable fabric so that body and arm movements become easy. It should also accentuate the figure of cheerleaders so that the moves are more visibly appealing.
Check the stitching quality 
It should also be either pleated or wavy to provide glamour together with convenience. The uniform should also be well stitched so that it doesn't wear or tear during the moves and stunts.
Decide what to buy for winter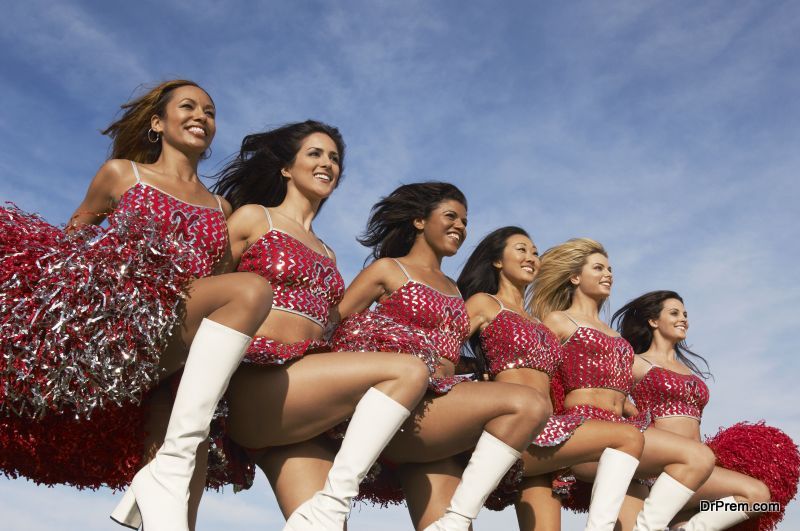 For cheerleaders performing during winter, their uniform should also include a matching jacket to keep them warm and comfortable. There is an extensive variety to choose from. Depending on the style you want to carry, you can pick from a single, double, plain, striped, patterned, or other collection.
Get the Accessories 
Cheerleading is incomplete without some bright and bouncy pom poms. In fact, they enhance the movements and make it appear all cheery and exciting. Even pom poms are available in different colors, types and designs. Make sure you pick the ones that are fade-resistant and waterproof.
While most cheerleaders would definitely prefer wearing comfortable sneakers or flat pumps, some sports feature cheerleaders in towering heels. So this is a matter of personal choice and comfort.
Article Submitted By Community Writer