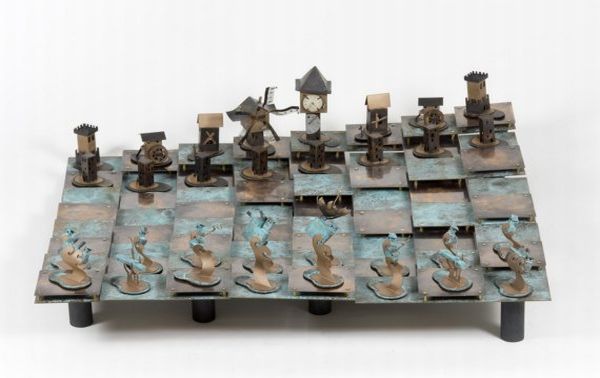 Chess models over the years have come in various shapes and sizes, but none would have ever reached as close to the one, Stability vs. Instability, by Mellington Cartwright. She has devised a chess set out of commercial bronze and other metals.
The chess set involved 10 months of sheer hard work along with a lot of riveting, soldering and sawing the metal to actually carve out the various shapes and sizes of the chess pieces. Being completely hand designed, the chess set has dimensions of 2×2 ft, while it stands tall at a height of 6 ft.
Beautifully engineered, the chess set portrays great class and proves it is one of a kind. Just to give you a quick insight into the making of the chess and its pieces. The product has been carved out from 100 hand cut rivets and washers while at the same time 15 pieces of commercial bronze were used to decorate the pieces.
As the creator says, it was a very tough job to make the chess set and if required, it shall be made to order only. You can be the proud owner of this magnificent creation for $7600. Truly being a collector's item., the chess set was displayed at the Contemporary Crafts Gallery, Portland, or during "The Game Show."
Via: Etsy