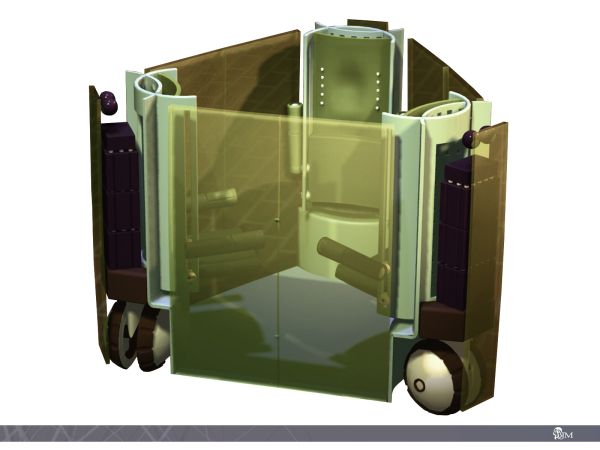 Public Transportation system is quite a blessing, but buses/trains can delete the privacy factor. Even while traveling in a cab the presence of a driver can pose a hindrance. But, all this is about to change with the "City Transport Vehicle" designed by Jan Maca.
Apt for a city drive, this car will shower you with all the comfort and latest technology. The electric driven vehicle will cut down pollution levels and in turn protect the environment. Apart from this, door opening cranes and the top portion is swathed with solar cells. This will pump additional power and make good use of energy from the sun. The best part being, it is automatic and does not need a driver. Wow! This is something absolutely new. The whole system will make good use of GPS navigation, detailed maps of area, traffic forecast and online communications. The car will have facilities like TV, audio and internet connection for a much better experience. It has been wedged with three wheels and no more than three passengers can travel in it together.
While ordering the transportation (via phone, internet or information points in city), the passenger will be expected to specify travel time, destination and the preferred route. The controlling station will process the request and the vehicle will be sent at the decided destination. An autopilot will maneuver the car that will work according to the specifications given by the passenger. Collisions will be avoided by making use of real time road conditions by GPS, traffic forecast, low range radar and infrared camera.
The ride will be administered by the controlling station with a flexibility to re-arrange the journey. Payments can be made by prepaid cards, bank accounts and online. After this, the controlling station will direct the vehicle either to a new customer, service point or charging station. The City Transport Vehicle is a futuristic, cost effective and energy efficient ride, which also vows to protect the environment.
[Thanks Jan]