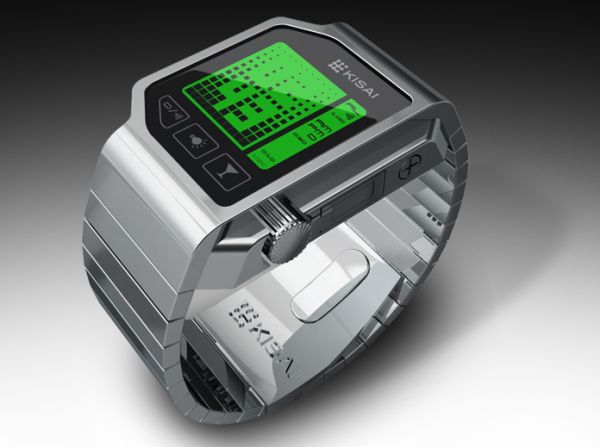 What more can a snazzy LCD watch with great lines and an LED back-lit screen do other than sit stylishly on your wrist and tell you digital time? Well this one can actually act as a safety device for party animals. With its alcohol test function, which can be activated by simply pressing the drink icon on the screen, one can determine the blood alcohol content in the system and thus decide whether one is fit to drive home or needs an escort.
All you need to do is blow into the port and it will indicate your level of sobriety and also the level of other effects such as extreme emotions, incessant talking, impaired sensations, etc.
Made of stainless steel and hosting touch screen technology, one won't be compromising style on this one either. So when you party hard and need guidance for you and your friends, this little device tied on your wrist can come in handy to ensure security and sound decision making.
Via: Tokyoflash