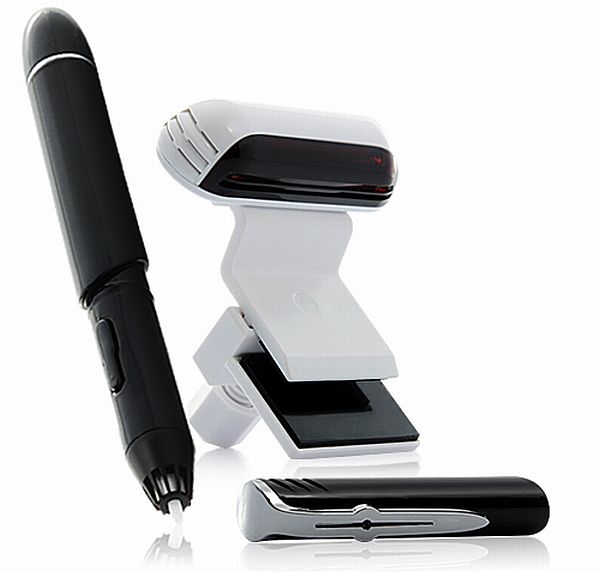 How many times has it happened that when you are post-processing a photograph or a video, a small part always remain untouched as handling the mouse can be problematic in such cases? Or you are in a meeting, displaying a presentation on the projector and to showcase some point you have get in the way of the projector? Combating these problem is Magic Stick – Touchscreen Creator Pen.
This device turns your laptop into a touchscreen tablet with one touch. Clip the sensor to the side of your machine and you can use the stylus pen directly on the monitor. It makes communicating to the machine way more intuitive as you can directly write on the screen.

Installation of the driver software is easy, plug in the sensor to the USB port and put in the button batteries in the stylus pen, and you are ready to communicate in a different way with your computer. Magic Stick – Touchscreen Creator Pen is compatible with all the latest Windows OS, but seems to be lacking support for Apple machines and Unix boxes.
Via: Chinavasion