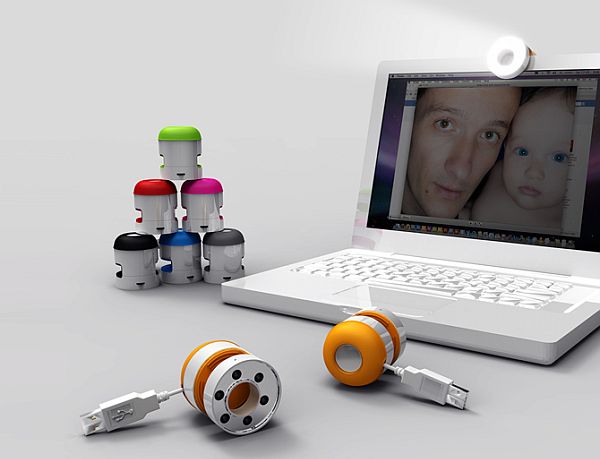 The world of chatting has got such a face lift that it is now possible to chat face to face by using a webcam. But at times the video displayed is not clear because of the poor light option or placement in a particular room. This problem is mostly faced by people who have laptops with in-built cameras. Not only chatting, a camera is also required if someone wants to video blog. A lot of people upload their videos on YouTube, BlogTv or uStream but at times the videos are not clear because of poor lighting. If you are facing this problem, then RingLite is a solution that has been stirred by ring flash photography. Designed by Joseph Louis Tan, this small and handy design can be easily clipped on a laptop.

When the ring is placed around the in-built camera, 6 high efficiency LEDs magically illuminate the unappealing video without any distortion. It can be powered by a USB socket present in the computer. The USB cable can be easily wrapped hence, making the storage part easy and organized. You will notice that the frame captured by a webcam will be much crisp and clear. The intensity of light is adjustable and will make sure no shadows are formed on the face of a user. One can effortlessly clip RingLite around the in-built cam or on the edges of a laptop screen. This makes it a great mood lighting and up-lighting alternative.
So, if you frequently use the cam then clip RingLite on your laptop for added illumination that will make your videos all the more presentable.
Via: Josephlouistan