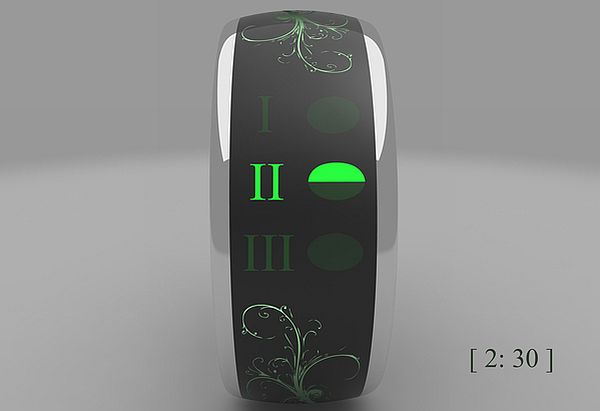 Watches have always been an essential part when it comes to decorating our wrists. In this technology driven world, designers are leaving no stone unturned to make them look stunning. David Alejandro and Gonzalez Solis have designed a digital wrist watch christened, Chro.mo.
It looks like a bracelet and has a very attractive facade. Don't go by its sleek looks as the watch is very sturdy. Chro.mo has been crafted from stainless steel, which makes it resistant to wear and tear. Designed at the Alias Studio Tools, the dainty piece will fetch all the power to display accurate time with the help of miniature photovoltaic cells.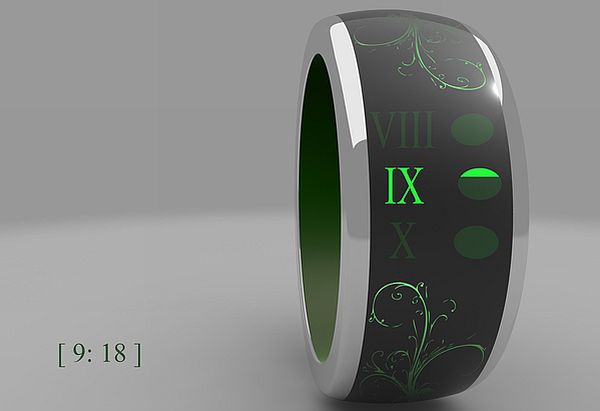 Reading time is as interesting as its styling. Hours are displayed in roman numbers on the left, while minutes will blink in a green colored circle placed on the right. As the time moves ahead the circle gets filled, just like the moon grows with each passing day. The timepiece has silver colored edges giving it a royal appeal. Adding to the whole appearance is the delicate design placed both above and below the time reading zone. Chro.mo digital watch is like a delicate piece of jewelry. Adorning one around your wrist is bound to fetch a lot of admiration.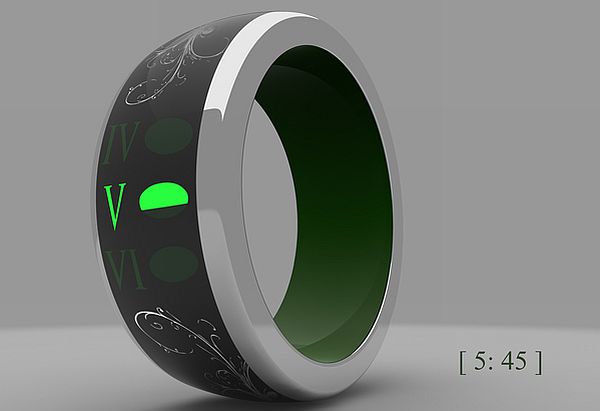 Via: Behance