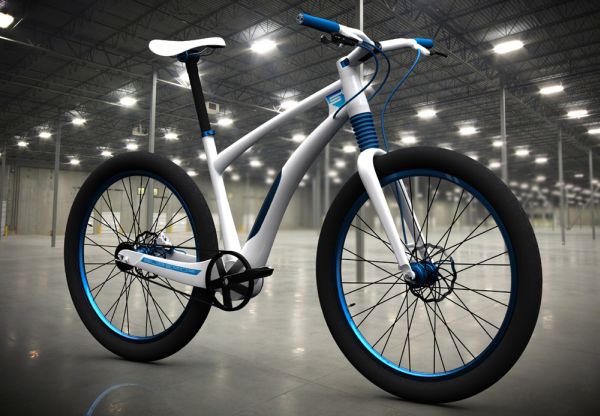 As the years are passing by, technology and innovation are showing news ways of progress. You must have been familiar with an electronic car or even two-wheelers running on battery. But have you ever come across an electronic bicycle? An industrial designing student from the University of Technology, Brno, Vojtěch Sojka has come up with this idea of designing a "city electric bicycle" that features hydroformed aluminum frame, with a battery located centrally.
Czech bike company, Superior supported the young discoverer with the project. Moreover, the company had initially developed this as a concept. The motor of the bike is positioned in the bottom bracket with the objective of providing a clean look as well as better weight distribution as compared to the rear hub. However, the seat stays are eliminated in the design because it enables the user to put on the belt easily. This design enables a bit of bigger deflection of the rear "triangle," which can in turn improve rider comfort.
According to Sojka, it is much easier to set the right position of the rear wheel and the brake, for it simply moves with the rear wheel, which keeps the brakes in the right position. Made from carbon fiber, the one-piece stem and handlebar assembly are continued from the headtube so that the bicycle has a unified look. In addition, the bicycle has an integrated computer for controlling the power of the motor, checking speed and so on which can be replaced with a smart phone mount.
If you notice, bicycles were the only means of transport in early years. And with the development and invention of four-wheelers and different advanced two-wheelers, bicycles have become outdated. But Sojka's model has helped bicycles regain their presence and that too in an advanced and innovative manner.
Source: Bicycledesign