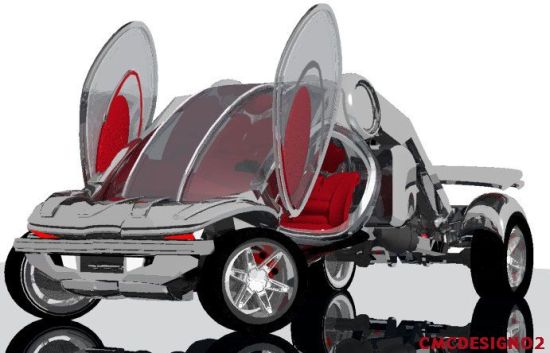 We have already seen glimpses of futuristic vehicles in some breathtaking auto designs, but this new hybrid car is a vehicle with a difference. Targeted at the youth oriented market, hooked onto exciting rugged high tech and high performance vehicles, the new hybrid concept by Randy Childs is a culmination of different types of performance vehicles. Hailed as the 'Apex,' the revolutionary vehicle is part a car, part truck, part motorcycle and helicopter, all rolled into a single compact package.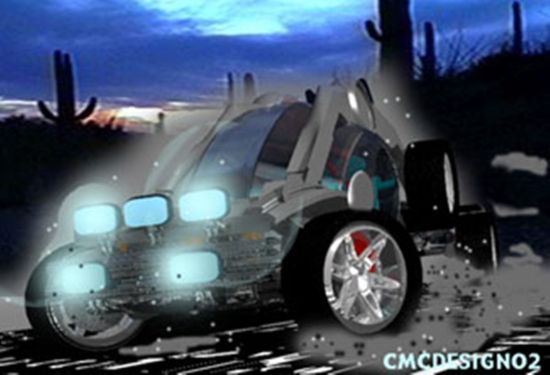 Featuring a supercharged 4 or 6 cylinders engine, generating 300 hp, the CMC Apex presents a unique hydro-formed exo-chassis framework, which combines heavy-duty suspension and 4 wheel steering mechanism into the spider like 'inverted U' articulated chassis assembly. The body of the Apex is finished with steel chassis components along with aluminum and carbon fiber composites. And removal of body panels reduces the weight of the vehicle in a great way. Doors are included on either side for easy access to the vehicle. While a thick padded rollover interior, which looks like a cocoon capsule, wraps the rider safe inside the canopy.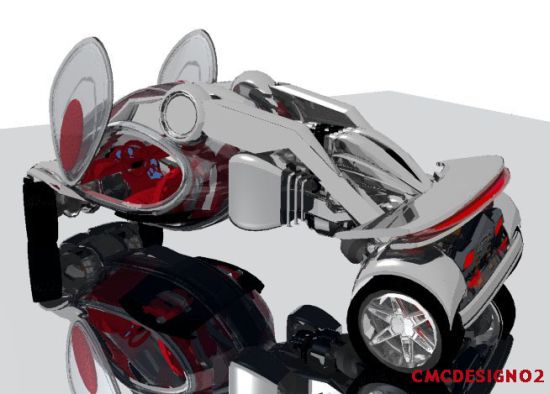 Design Status:
The CMC Apex is a hybrid auto concept that promises to move the auto industry up into the next level.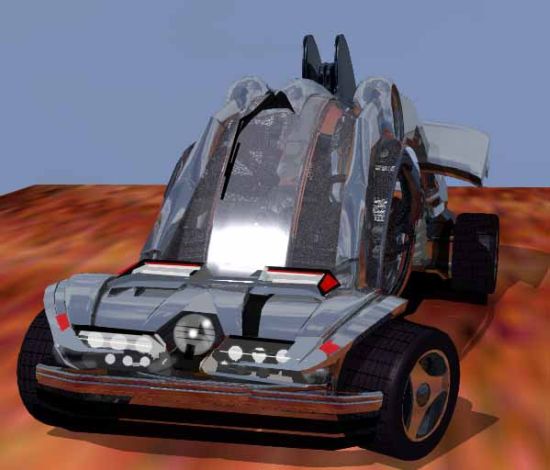 Usability:
A hi-tech and sleek design combined with varied lighting configurations, the Apex can resist all weather conditions, thanks to its modular designing that allows a multitude of 'bolt on' design variations. The Apex is intended for both the masses as well as the elite group. The common people could go for the base model while other passionate ones with deep pockets can buy upgrades that would retrofit right onto the base vehicle.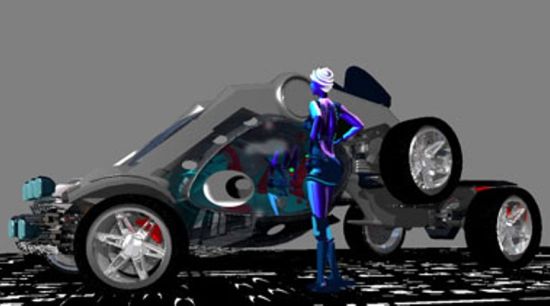 Frankly speaking, I'm not convinced about the future of this hybrid concept, as it looks too far-fetched (at the moment)to ever get into production. However, ten on ten for the designer who came up with such an imaginative and creative concept.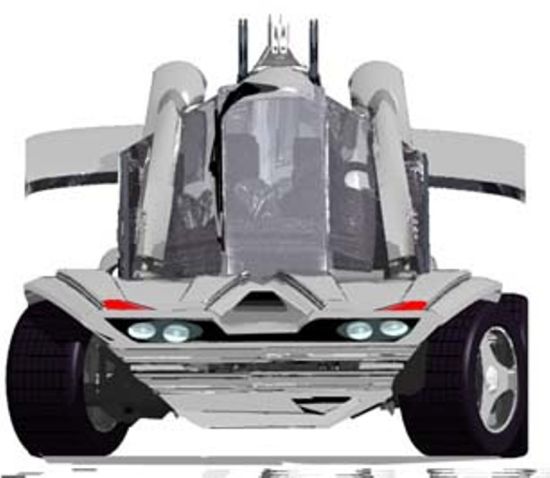 Designer:
Randy Childs is an experienced industrial designer from Madison, WI. He specializes in 3-D Modeling and illustration and is more interested in independent freelance projects.

[Thanks Randy]