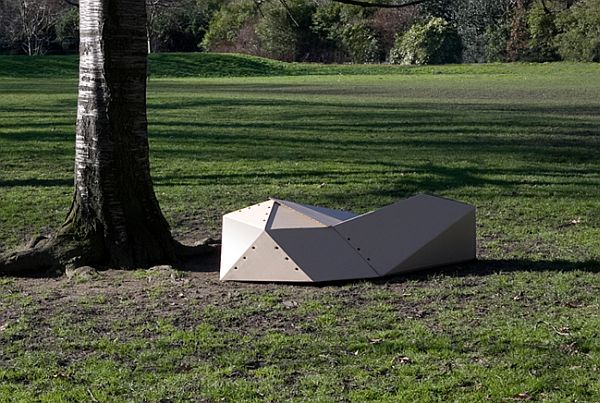 Design products and concepts that aim to serve the impoverished and downtrodden, always make an impact in transforming lives to a great extent, and especially when its by a budding designer at the block. Hwang Kim, a Korean product designer and also a student of the Royal College of Art has bought 'Cocoon' in our lives.
The only difference being that while the our nest is made from concrete and bricks this Cocoon is cut out from a cardboard, pre-folded with plastic buttons to wrap and unwrap. It can also be altered to one's body shape and size while sleeping in or for carriage purposes. Thus you can also carry it on your short boat trips to near by lake!
Indeed its a shelter for the homeless, but we were just thinking aloud, in case you end up in a fight with your wife, then its also a comfy alternative for people who are kicked out of the house in freezing cold winters.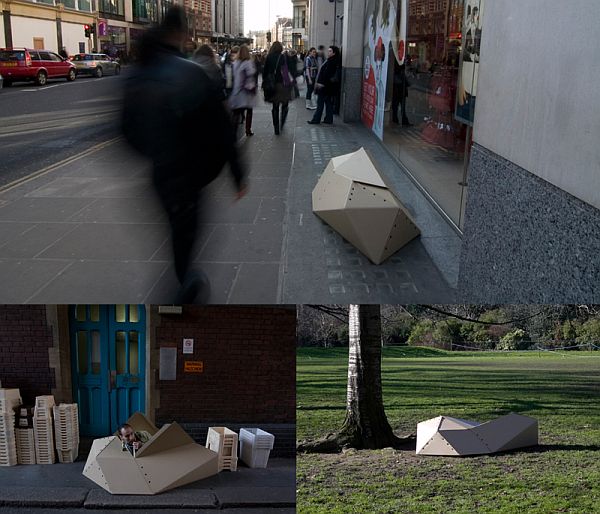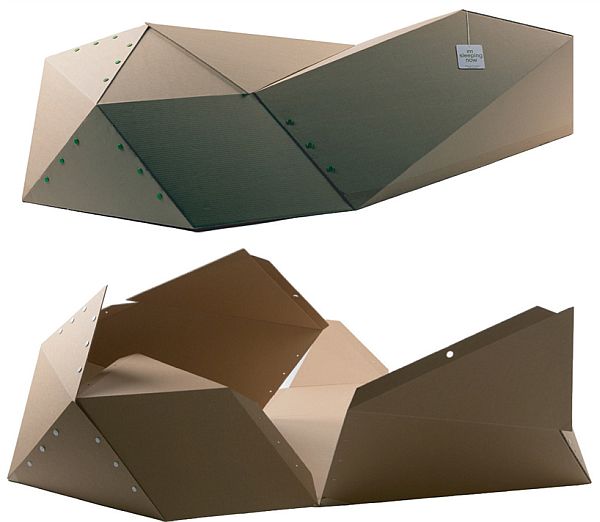 Via: Designboom