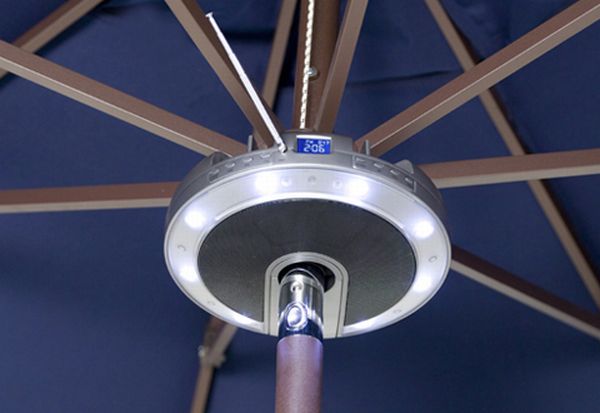 You don't need to shed moolahs on those exorbitantly priced Bose speakers in order to conduct a pool party on weekends. Fix up 'Umbrella Pole iPod Doc and Light' in your backyard and fuel the party spirit in you!
This highly unusual design of an iPod Doc has garnered the share of a multi-tasking machine with ease.It not only comes embellished with an array of features inlcluding high-quality speakers, dual band stereo system compatible to iPod, MP3, MP4, Walkman & cellphones, LCD display for radio, time and temperature but also flashes light of the table.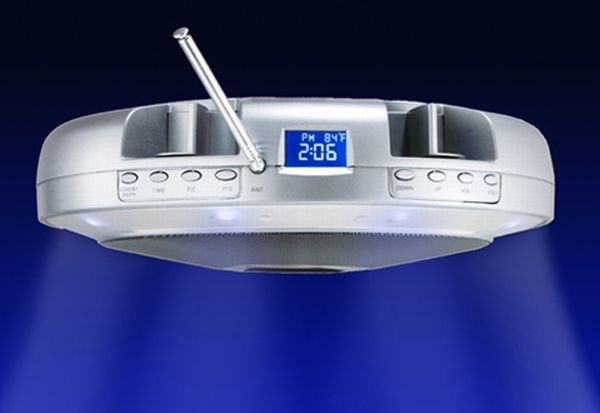 The ipod Doc umbrella comes with a lithuim battery attached to it along with a charger that runs for 30 hrs in one single charge. You can set up the Umbrella Pole iPod Doc and Light in any outdoor umbrella with a 3 inch diameter with minimum hassle.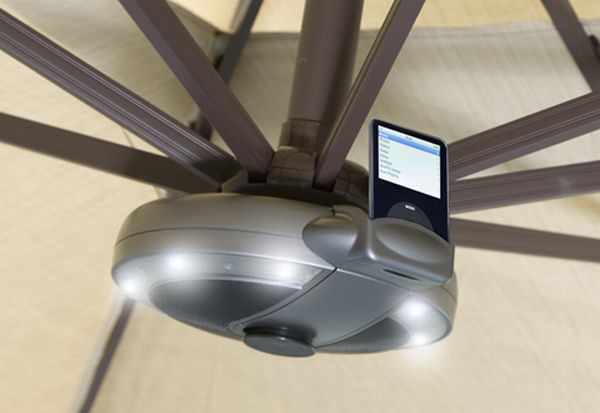 And with 8 bright LED lights turning on with just a pres of one switch, a night long session of uninterrupted fun is surely guaranteed with Umbrella Pole iPod Doc and Light.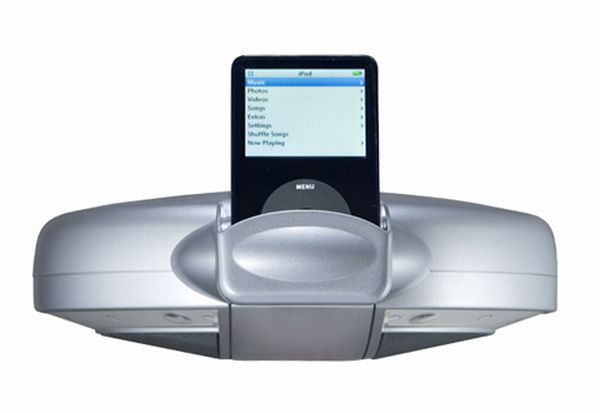 Via: The sharper image