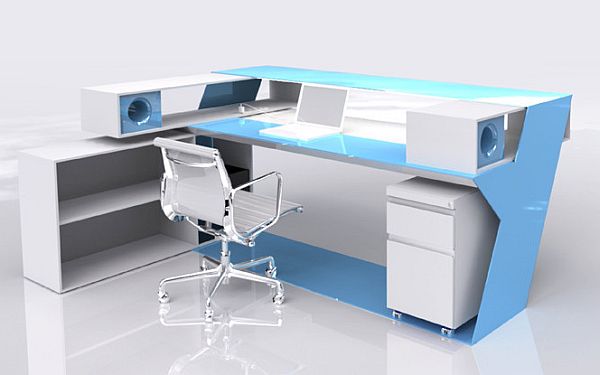 The best thing about working at home is that you have everything according to your liking, like the temperature, lighting. And even when it isn't, changing it to your liking is not a problem. But the same cannot be said for the situation in your office especially if you work in the old federal office building run by the US General Services Administration. Most of the time, you just have to make do with the situation however uncomfortable it might be. Designers Beau Trincia, and Nash Hurley and Taylor Keep of VITAL Environments decided to do something about this situation.
Their proposal Comfort-on-Demand was a runner up in the Metropolis Magazine's Next Generation Design Competition. This proposal provided every worker in the GSA building a smartphone app with which they could tune the heating, cooling and lighting system to their personal preference.
The workspace is made up of pressure-sensitive pads for heating, chilled sails for cooling, dedicated outlet which powers down when the worker moves away, a fan which points the air in the right direction and heated sensors which keep the workers feet warm. All these preferences are transferred through the smartphone app using a Bluetooth connection to the workspace.
VITAL, though are not just thinking about the workspace, and are also working on making this a more mobile app by trying to incorporate the same principle in the cafeteria or the conference rooms where each worker could carry their own atmosphere around.
Most people spend around 50-60% of their time away from their desks, so this would be an excellent appliance not just for the comfort of the workers but it will also reduce the energy consumption.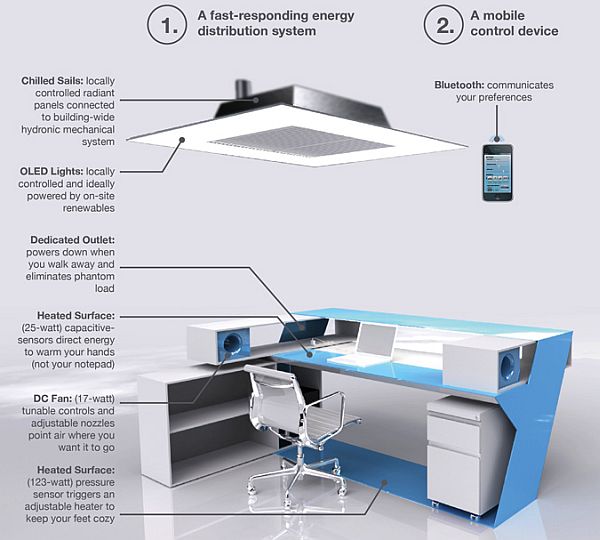 Source: FastCoDesign