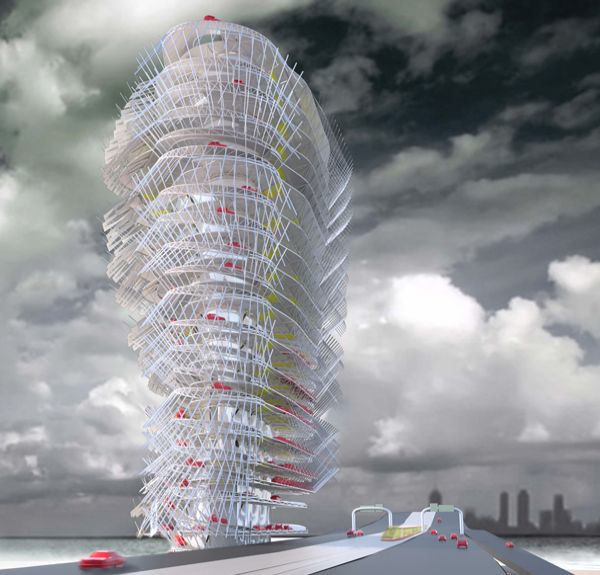 The newest addition to join Abu Dhabi's list of cutting-edge and futuristically designed sky-scrapers is a parking lot named Compressive. Yes, you read it right, a parking lot. However, it is no ordinary parking lot, as this one boasts of an intuitive thinking which reacts to the weight of both you and your car.

This striking multi-storied lot was designed as part of the advanced Exotic Variables and States of Change studio led by Thom Faulders at the California College of the Arts. It is the fruitful result of a challenge, set to examine emerging patterns that would allow for growth and adaptive response. The resultant structure does two things. First, it captures the everyday interaction between a person and his car at various scales. And second, it challenges the current stereotype thinking of the parking lot as a "service space."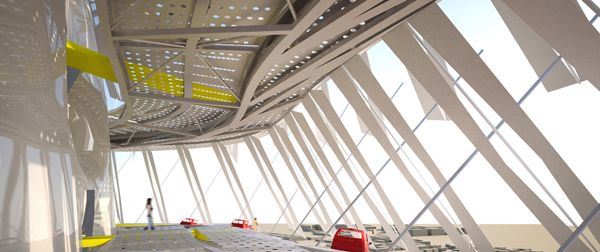 The USP of the structure is that the building's floors can sense occupancy by registering the weight of your car. Once done, the floors then compress themselves, as and when needed, depending on the weights of the car parked in them. For example, when the main programs of the mixed-use tower are sectionally arranged, groups of up to 5 floors can actually begin to sag with the weight of cars, based on program use at different times throughout the day.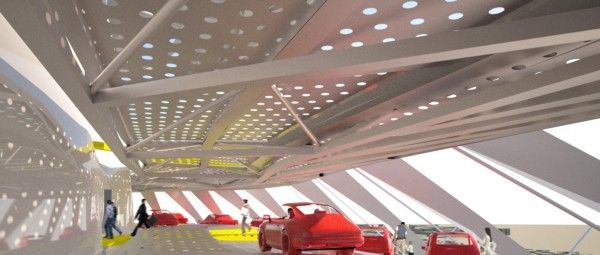 This compression is used even on the various yellow pedestrian paths, to make them safer. So whenever a car approaches any of these paths, the road reacts locally to the car's weight, thereby creating an on-the-spot inverted speed bump to ensure it slows down.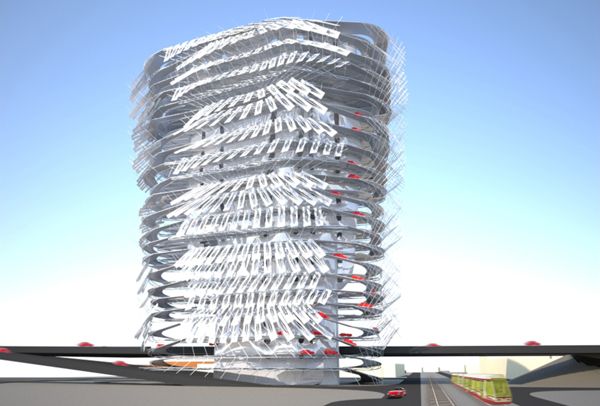 But nothing is compromised in the structure, especially not fresh air and sunlight, as the dynamic façade system of the structure is so designed that it folds both, out and up, when the floors compress.
This in turn allows for more ventilation throughout the parking area, to counteract the huge number of cars. Also, shorter floor-to-floor height of the surrounding parking ramps makes up for whatever little solar protection that is lost.
Source: eVolo