Physical disabilities can stop people from leading a normal life. Their ambitions are often curbed and they cannot fulfill their ambitions due to physical limitations. To enable the disabled individuals to achieve more success in professional and personal life, designers have started experimenting with the design of walking aids and crutches. In the following some of the most unique and innovative crutch design concepts have been described.
Elbow Crutches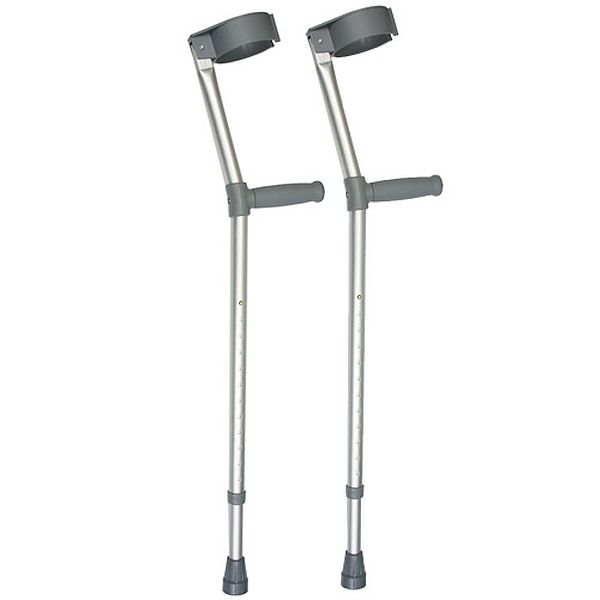 Using crutches can lead to strain injuries on the wrist area. The Elbow Crutches are perfect for people who need to use crutch as walking aid for the long term. It will be attached to the elbow joint and the body will be supported on the elbow while walking. This keeps the hands free and reduces chances of stress injuries. Adjustable rebound and integrated shock absorbers of this crutch helps in speedy energy recovery.
Flamingo Crutch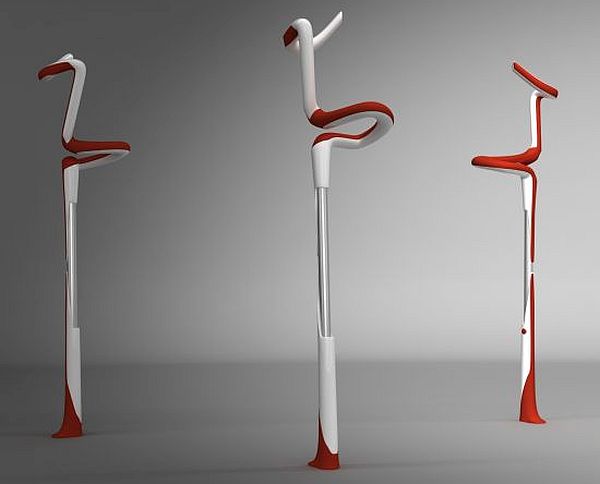 Designed in 2007, the Flamingo Crutch Exclusive is a spiral clutch that is easy to hold and grip. The clutch is entirely covered with luxurious leather which makes it look more elegant. It has drawn the attention of orthopedic hospitals of United Kingdom and also attracted physically challenged buyers. The crutch functions like an extension of your body and its ergonomic design makes it look more like a style accessory. Its continuous form design helps in absorbing shocks from walking and moving.
Swingo Walking Aid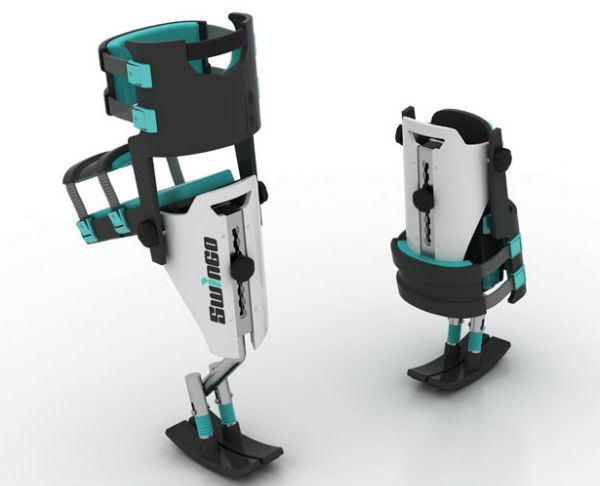 The Swingo Walking Aid is for people who are unable to walk normally due to some sort of leg injury. Fractures and sprains can temporarily disable an individual and make them unable to walk. The curved base of the Swingo Walking Aid makes it possible for individuals with leg injuries to walk straight in an upright posture.
Transformable Crutch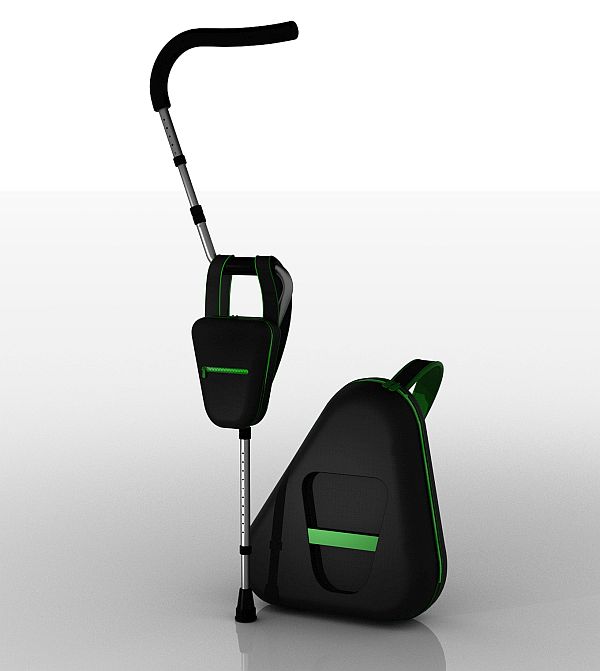 The unique feature of this crutch is that it is portable and foldable into a backpack. You can carry it around comfortable without people noticing. The Transformable Crutch can be used with the forearm and also by holding it under your arm with the elbow bent in a comfortable manner.
S_UPPORT Plastic Crutch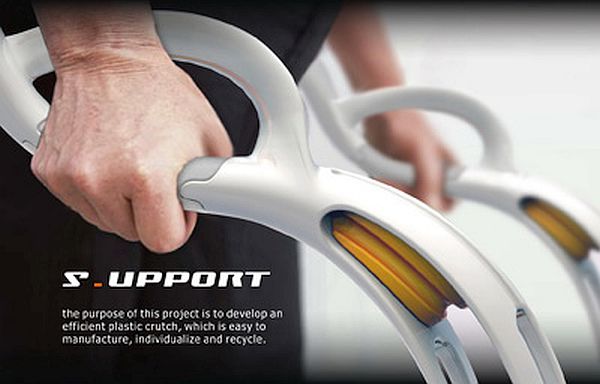 S_UPPORT crutches have been made with nano nylon which is recyclable not just once but many times. The idea behind this concept is to provide a walking aid which can be recycled so that the crutch remains usable for a very long time and resources are not wasted. The modular and flexible design of this crutch makes it compatible with different surfaces and body structures.

Designers have started experimenting with walking aids for inventing superior and more flexible crutches. The new age crutches are both high on style and comfort.