Technology has become such an integral part of our lives that it is impossible to think of any field that does not have a technological influence. Following are some high-tech jewelry concepts that speak volumes of the technological influence on our lives.
Interactive electronic bracelet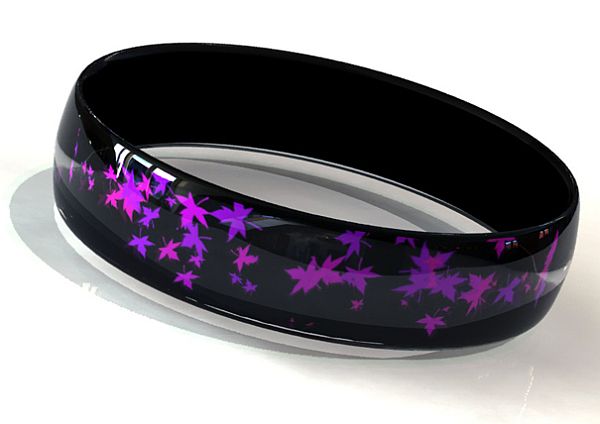 A brainchild of Biju Neyyan, this interactive electronic bracelet is a clever concept that makes use of a Bluetooth component and OLED technology. You can use the bracelet in many ways, connect it to your music player and it will display the name of the tracks and other sound patterns. You can upload your own designs and messages, receive texts, or simply enjoy your favorite designs appearing on the bracelet.
Vibe emotion-sensing necklace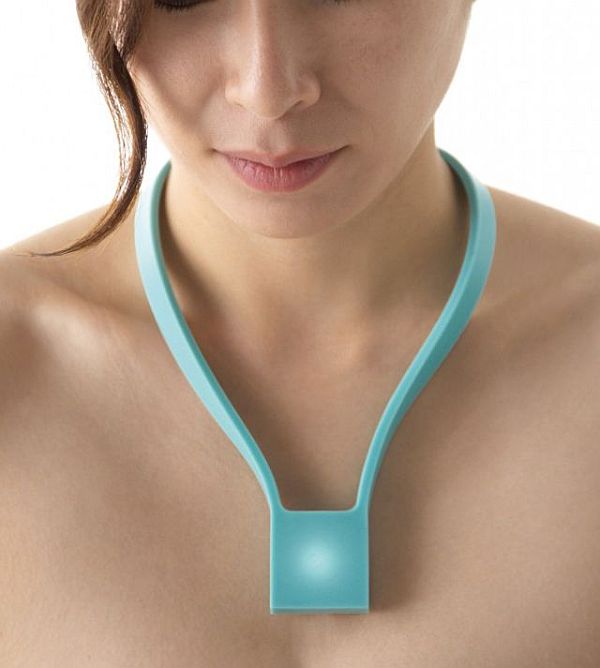 This concept is designed by Philips Design to explore fields like the emotional gaming and mind control, or stress control. The Vibe emotion-sensing necklace reads biometric signals of the wearer through textile sensor technology and a combination of conductive ink.
Mini Projector Bangle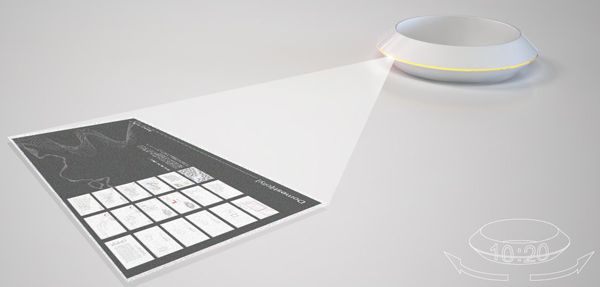 A mere glance at this bangle would make you feel nothing special about it, but while having a closer look you will find that it is not just a bangle but a high tech bangle, which is an ideal combination of ornamental beauty, and technology. The bangle houses mini speakers, an HD projector, and to help you upload your presentation files and audio files there is a USB 2.0/3.0 port as well. To help it tighten around the wrist, a magnetic clasp keeps the bangle secure on a wrist. To start up a meeting, place the bangle on a table, swipe the touch sensitive surface to move on slides, and the LED clock will let you know the perfect time to wind up.
Orb mobile communications ring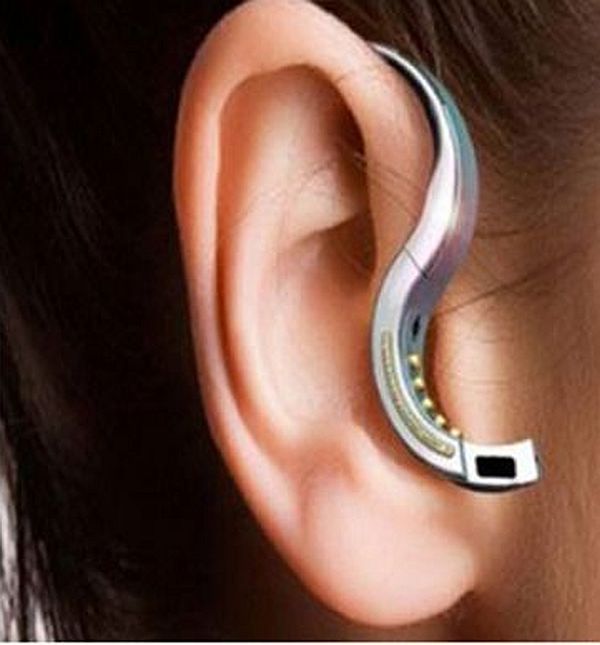 This high-tech ring concept doubles to an earpiece for your mobile phone. Orb mobile communications ring is a Bluetooth device by Hybra Advanced Technology, which displays text messages, works like a caller ID and gives you reminders as long as it is a ring. As soon as you get a call, you can take it out from your finger, twist it, and place it on your ear and use it as an earphone. Such a remarkable concept but is under development right now.
MP3 player and earring buds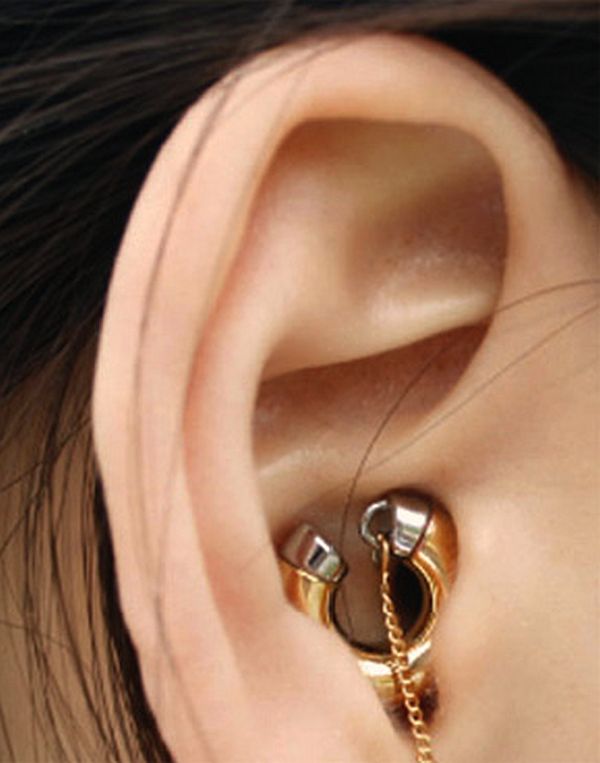 Designer Lee Won-Jun has come up with a concept of a high tech ear jewelry that doubles as a MP3 player.
Summary:
High tech jewelry concepts are a combination of chic design and state-of-the art technology. Jewelry need not just look good when it can be very functional.