Lighting is a very important aspect of any home or an office, as it gives it a beautiful feel and ambience. There are ample designs and types of lighting, out of which the hanging or the pendant lights are one. Even if a room has not that good interiors and if the lighting is done right, that same room looks no less than a room that has outstanding interior designing, and vice versa. Pendant lights look lovely hanging from the ceiling and brightening the room. Following are some very creative hanging light designs that you can choose to install in your home:
Nendo's 3D moulded light shades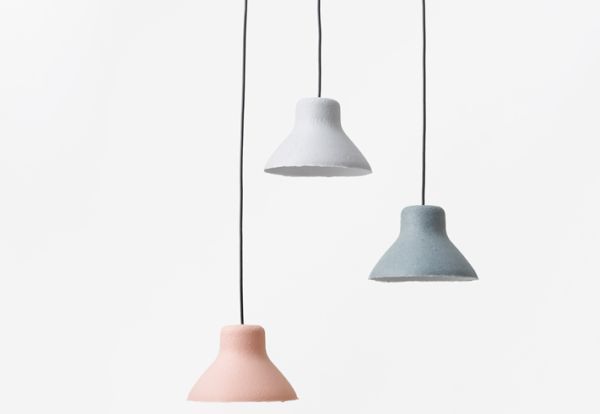 Japanese studio Nendo has designed pendant lights in collaboration with a traditional Japanese paper molding specialist. This collection of pendant lights has a colorful exterior and a reflective interior. The designers of Nendo worked with Taniguchi Aoya Washi Company to create Washi bi-color shades. Washi is a fibrous paper that is made through a complicated process using water and mulberry pulp. According to Nendo, Taniguchi Aoya Washi Company is the only company in Japan that produces three-dimensional washi paper, a factor that enabled Nendo to create a lamp that is colorful from outside and has an interior design that reflects light.
Giant conical pendant lamps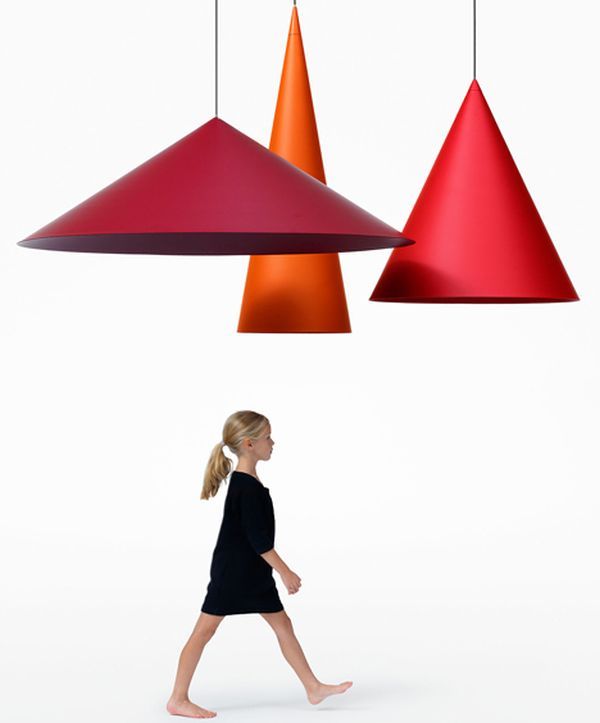 Three giant cone shaped pendant lamps designed by Stockholm design studio – Claesson Koivisto Rune. The studio designed the set of three giant shades for a Swedish lighting brand – Wästberg. The shades are made of aluminum pieces of over a meter height and width. Wästberg once expressed their thoughts and said that owing to the small size of light bulbs the lampshades have also become small. They wanted to create such pendant lights under their brand name, which could become centerpieces in an interior decoration. The set of three has three different sizes and shapes, one shade is 1.2 meters tall and is narrow, 1.3 meters wide, and the third one falls in the middle of the other two's dimensions. The colors available in shades are blue, pink, and white.
Wood veneer pendant lights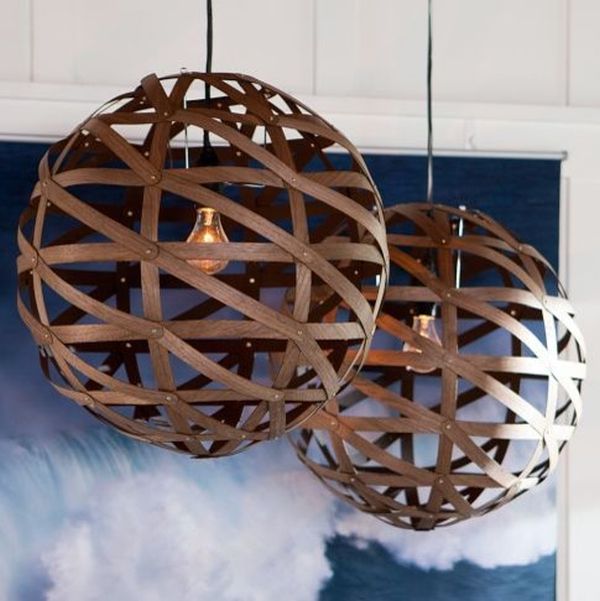 Wood veneer pendant lights are an amazing installation in homes and offices. They are stunners and the best part is they are easy DIY projects as well. They are thin pieces of full wood grain cut and glued together to form desired shapes and sizes.
Summary
Pendant lights look amazing, if placed correctly and they match well with the interior designing.