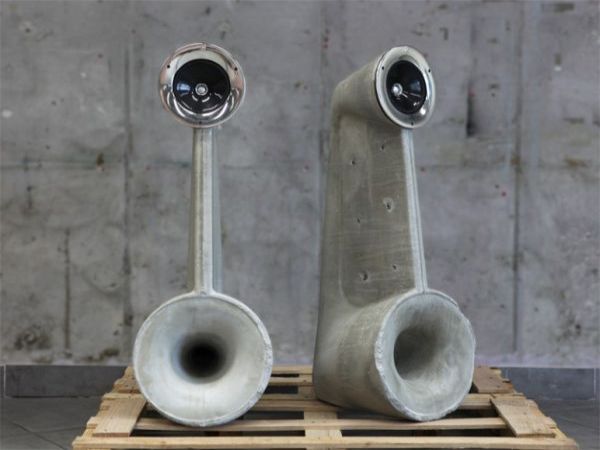 Of all the bizarre sound systems at DesignBuzz, which we have seen over the years, we never expected that we would come across something as solid as this one. The Israeli designer Shmuel Linski apparently knows something about physics and acoustics that the rest of the world isn't aware of, because these Concrete Speakers just don't make so much sense to us.
Part of a series of high-end concrete product concepts the speakers, however, don't work like regular sound systems do and don't appear to resonate sound from the material itself. The speaker acts more like a building with the pair of floor-standing speakers working on horn loudspeaker tech. Structurally, the speakers aren't much advanced except basic Horn drivers at the top and the bass port housed at the lower end. A 38-inch pipe links the driver and the port although there isn't any sound-absorbent lining the tube. The sound processed from the special driver travels through the hollow structure and the opening at the bottom like a megaphone.
At a meaty 123 lbs-a pair, the sound system is a solid investment in more ways than one since you'd never have to worry about anybody stealing them!
Via: Gizmodo