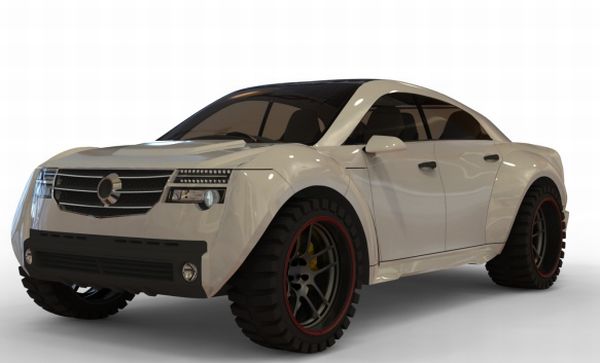 SUVs have always managed to make heads turn because of the ruggedness they exude in great measure. Designer Sunil Konjaril has come up with a 4×4 hybrid SUV that will prove to be a heartthrob on roads. Named Genesis E, it will fetch power from an internal combustion engine as well as an electric one, fitted on all the wheels.
Till the time a user maneuvers his car to a speed of 40 kmph, the Genesis E makes good use of the electric engine. This saves precious fuel and also helps to keep the environment clean and green. The roof of this SUV has been fitted with solar panels, which will harness energy from the sun. The electric motors work efficiently with the help of lithium ion batteries.
These batteries get charged in three ways: an external charging plug, dynamos present on all the wheels and an external combustion engine. When the SUV speeds up to above 40kmph, the internal combustion engine comes into play. This will give the SUV enough power for higher speeds and acceleration.
The internal combustion engine in this case is a Stirling (heat) engine, which works by the expansion of a gas at a high temperature. The heat for the expansion is made available through the wall of the piston cylinder fitted. A heat storage tank has been provided that stores heat from the solar panels, the IC engine, brakes, car body panels and exhaust.
All the heat is passed through pipes that have molten salt before pushing towards the storage tank. The exterior of this SUV is worth drooling over. The insides too have enough spunk to keep you comfortable in the SUV all day.
[Thanks Sunil]