Car fanatics would agree that, the adrenaline pumping and exhilarating act of unleashing a 'beast' of a car can never surpass any other feeling in the world. In addition to it, while many of us would literally give anything to take an Audi R8 or the uber luxurious Aston Martin One-77 for a spin if we ever could get a chance, reality is, it will remain just a cherished dream for most of us. However that does not mean that you cannot stand right next to the car models you crave to get your hands on and appreciate these beauties and stare at them with greed and excitement. Added to that, you get to enter a cool showroom with some extraordinarily impeccable design in the interiors and the ambience is sure to replicate heaven where the angels (the cars) will serenade you into a state of bliss.
So here are the top five coolest showrooms that sell some of the best and most demanded cars in the world:
[box_dark]Audi Forum: Ingolstadt, Germany[/box_dark] -Here the lovers of the German car makers are sure to be transported into the world of "VorsprungDurchTechnik". The factory tour will enlighten visitors about the craftsmanship and machined precision. The showroom also hosts numerous cinema and music events, besides the option of candle light dinner for two. But the main centre of attractionthat is sure to blow your mind is the Day Race Course that replicates places like a narrow city road to a German race course.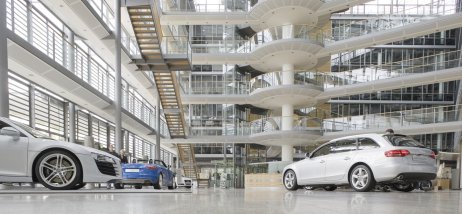 [box_dark]Mercedes-Benz World: Brooklands[/box_dark] –This site is part showroom part museum part classroom and part race track. It has facilities to hold international music concerts and also a licence to conduct weddings. The best part about the package is that when u test drive a merc, a personal data tag activates cameras in every car you drive, and everything is captured, edited and then handed over to you on a special DVD.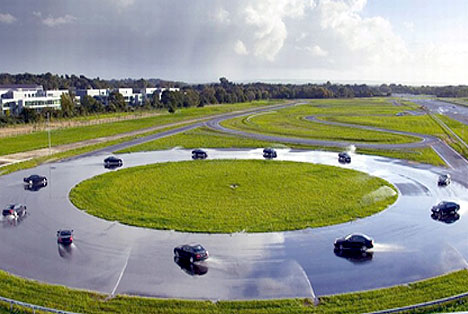 [box_dark]Citroen C42: Champs-Elysees, Paris [/box_dark]–This showroom is one of the main reasons that drives men to Paris. The many levels, like tiers on a wedding cake, display carefully selected classic, current and concept cars. The view from the streets through the windows on each level is spectacular.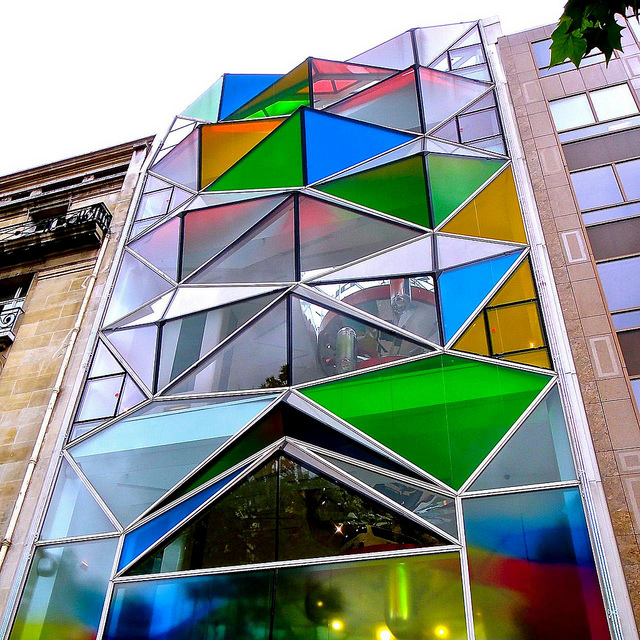 [box_dark]House of the Trident Maserati:Modena, Italy[/box_dark]–This marvellous showroom was inspired by Maserati's decision to come up with a new glamorous flagship showroom in its historic VialeCiro Menotti HQ in Modena. It was designed by Ron Arad, a world renowned Israeli industrial designer, artist, and architect. The contemporary interior of the showroom is more akin to a modern art gallery than an industrial estate dealership.The crowning glory is an 80-metre-long, 10-tonne spiralling loop made from fibreglass and fabric, upon which Maserati's latest models are displayed. Beneath that, significant vehicles from the brand's illustrious past are proudly displayed.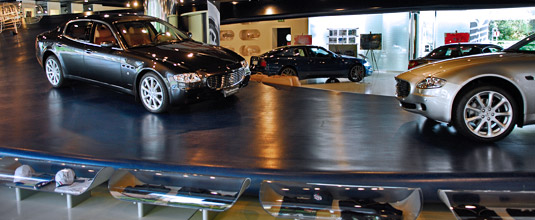 [box_dark]BMW Welt: Munich, Germany[/box_dark]–This inspiring piece of architecture is a temple of worship dedicated to the ultimate driving machine. The Bavarian company utilises this location to boast about its vintage cars and also provides for an awe-inspiring ambience for handing over the customers their new cars. The rich automotive heritage and the chance to experience a tour of the factory are only topped by then emerging to find the customer's newly bought car on a pedestal, slowly rotating under the spotlight as the star attraction.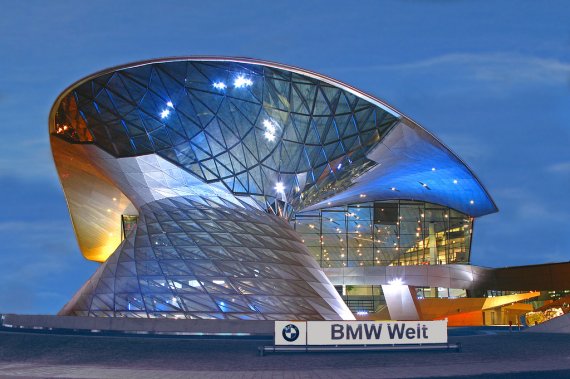 These breath taking showrooms are hosts to some of the most beautiful machines in the world. So even if you do not get to drive your dream car, it wouldn't hurt to go on a pilgrimage to a few of these showrooms and worship these marvellous creations of mankind.