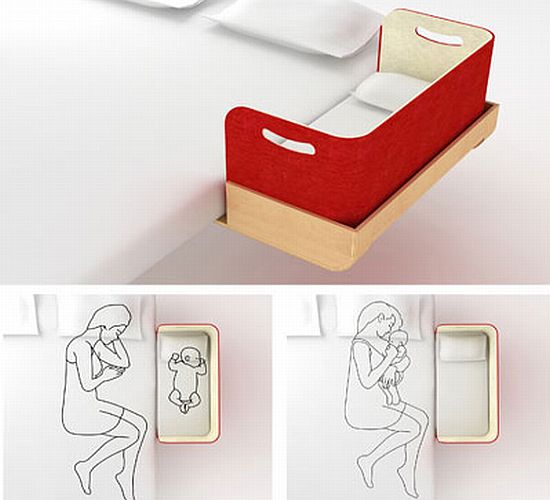 Insight
Mothers who love keeping their newborn infant close to them at all times should be ready to shun the cradle for ever. The reason is this trendy 'cradle belly' that managed to win the first prize at a City of Lissone sponsored competition. The picture atop is good enough to reveal how the cradle belly manages to increase proximity between the mother and the child.

Design Status
It is again a concept that managed to win a competition, but then, no furniture company is inline to mass produce it as of know.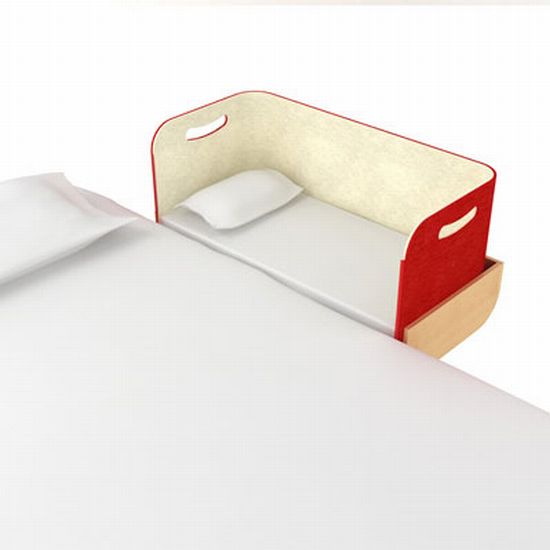 Usability
A newborn infant needs all the motherly care when in infancy, for even the experts deem it important as a step towards early maturity. That maturity could come as early as the age of two provided, that proximity of course. It also curtails the need of a mother to get up from the bed when the baby starts crying, for it is just next to her all the time. The quicker that baby is caressed, more is the relief for the recuperating mother.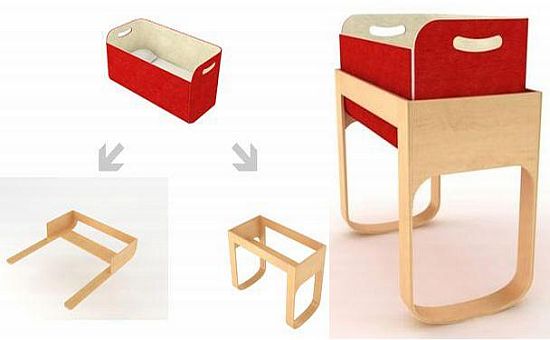 Designer
Manuela Busetti and Andrea Garuti from France
Via: Busetti-Garuti