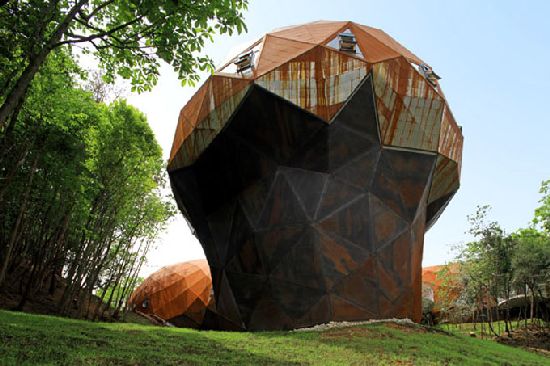 Design Status: The Bubbletecture H is already built in Japan and has received rave reviews.
Insight: Shuhei Endo has designed the Bubbletecture H, which stands out in the middle of beautiful Japanese countryside. The tastefully designed building looks like a bubble and has a theater/lecture hall, a bookshop/gallery and a workshop as well. Though the design looks futuristic, it fits perfectly into the natural landscape. The strangest part of the building is, it stands above the ground and is supported by 16 five-foot wide beams and leaves the land and soil unspoiled. The building is sustainable and is inspired by nature's cyclical systems. Air circulation happens easily, harvests rainwater and one could use it for irrigation as well. The most important part of this design is the green factor of the design itself!
Usability: Though building a structure like this would cost a lot of money and the soil may not allow for digging, it could be incorporated wherever possible. The idea of non intrusion to the soil, green technology, rainwater harvesting and of course, air circulation make it a very applicable design and thought.

About the Designer: Shuhei Endo has his architect institute called the Shuhei Endo Architect Institute in Sayo-Cho, Hyogo, Japan.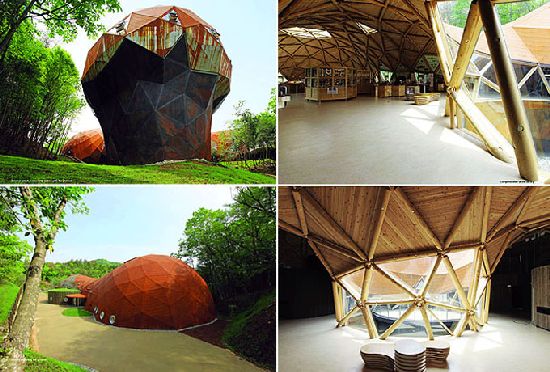 Via: InternIMagazine