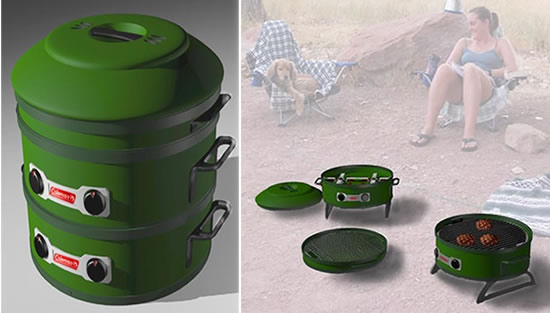 Design Status:
The Elevate Cooking System is a conceptual green solution that is aimed at helping small camping groups to dish out lip-smacking meals without much fuss.
Insight:
In my opinion, product designing is the best career option for a qualified designer as it provides him an opportunity to give shape to his dreams and literally. If you have an idea, you just need to capture it on paper with graphics and if possible shape a prototype version to convince folks like us. Kelly Bremer too wanted to highlight Coleman's heritage and thus cooked up an alfresco cooking system. Coleman is the most renowned brand for a complete line of outdoor gears. Kelly's cooking unit consists of a stove, grill, and smoker stacked up to pull off as space saver too. The unit is not only green in color but also in its concept of using eco-friendly denatured alcohol for cooking. The unit also features a heat-activated color shifting material that warns of the flame's invisible nature.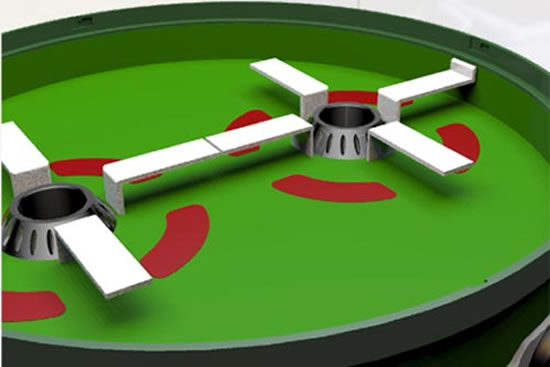 Once detached, each unit can stand on its own above the ground with the help of foldable legs. When the meal time is over, simply lock it all up in a neat stack for the journey back home. Go in to the woods with Kelly's cooking unit and bet you won't return hungry nor will you leave any carbon footprint behind.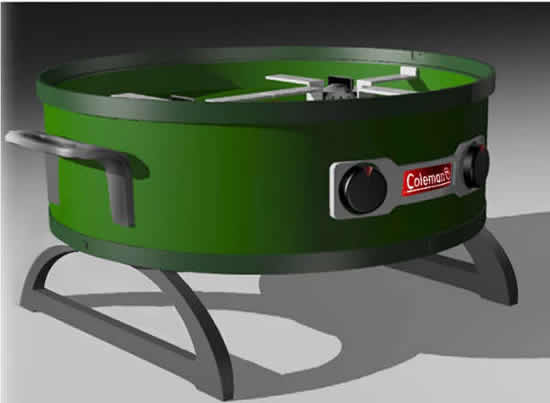 Usability:
Uber convenient, this kinda arrangement allows campers to grill veggies or meat and brew soups or coffee on the go without burning fossil fuels or even wood.

About the Designer:
Kelly Bremer is presently studying at the College for Creative Studies in Detroit, MI. She is interested in designing products for the automotive aftermarket, urban fashion, and shoes, and timepieces.