Prom night represents a night full of emotions for all graduating students. The excitement of graduation and the final gathering of all the peers, makes the occasion even more special. Prom night outfits are well known for their appeal and kids have worn different types of prom outfits for the occasion.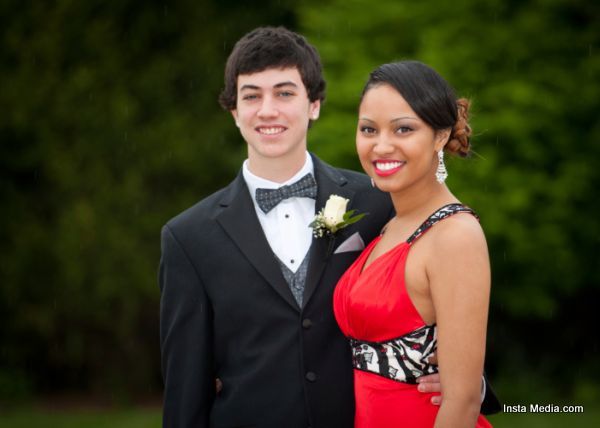 The level of craziness associated with the prom night can be just estimated from the number of different types of outfits worn by kids on the day. The selection of crazy themes by schools also plays a part in the selection of crazy outfits. Urge of being creative and standing out from the rest has led to different types of crazily designed prom night outfit ideas. Let us look at some of the craziest ideas in terms of prom dresses.
This is an especially good choice for couples who look to pose together. In this picture, the girl is baring at all while flaunting her assets. The dress is also slit up to the hip on one side, making the entire look obnoxiously crazy and daring!
Two girls, Megan Burton and Sammv Burns recently turned up in sealed boxes as Barbie dolls. Imagine yourself going to buy a Barbie doll from a sales store and exactly the same way, both the girls showed up for their prom night. Right from mentioning the bar code to manufacturing company's name; the girls got it all right up to minute details.
Candy wrapper based dress
A teenager named Tara Frey recently turned up for her prom night in a dress made out of candy wrappers. The dress was made by her caring mother, who had worked on the idea of the dress for six long years!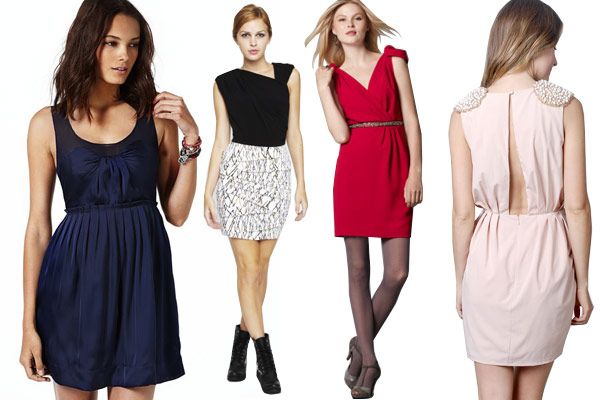 Prom night is the night for many to lose their virginity and what better than to stitch a vagina shaped jock on your dress? This prom dress idea may well appeal to many young girls!
Nothing can get better than wearing a dress that's environment friendly, crazy and cool at the same time! There is a particular dress by girl for her prom night made up of Yucca leaves in addition to some flowers. It doesn't look bad for sure!
The ideas for prom night maybe weird but if you are looking for something crazy, they surely fit the bill. The thought process of being weird and crazy does give rise to some really outlandish prom outfit ideas!