Digital DSLR cameras are known to be compact devices which deliver high quality pictures while being constantly on the journey towards innovation. The camera is a must-have possession for anyone who wishes to preserve memories. Launch after launch, camera companies are always coming up with new and innovate camera concepts to take photography one step higher each time. Below are seven creative camera concepts which help capture images you will hold in your memory forever.
Firstly, we have the concept developed by Xi Zhu. This is a camera which has an edge in the editing front. When a pictures turns out weird, the photographer has the control to edit on the spot and render a picture perfect image. There are two parts to this camera, the lens and the screen. The two sections join via magnets and when a picture needs to be clicked, the screen is detached and given to the subject. The picture appears on the screen via wireless USB. This essentially means that the subjects can delete the pictures they do not like instantly.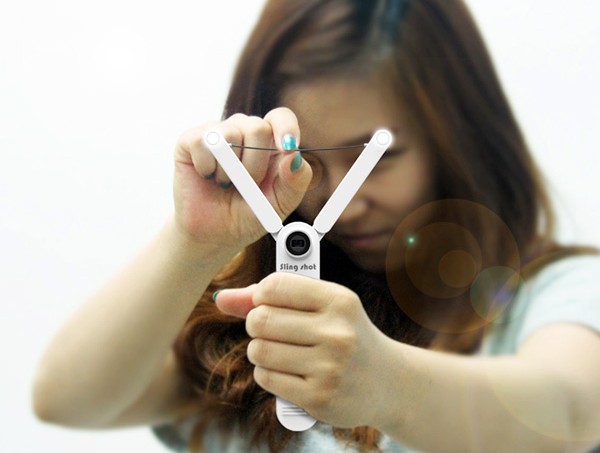 The second camera concept is the Sling Shot camera. This fun concept of a camera allows precise capturing of subjects. As the name suggests, this camera functions like a slingshot.
The third camera concept is the Throwable panoramic ball camera. This camera is not only designed for throwing, but also takes a 360° panorama of the spot when thrown. With 36 cellphone camera sensors fixed on the exterior of the ball, the picture is taken with help from these sensors.
The fourth camera is the film camera. Film cameras have their own charm and are quite convenient. This creative camera concept simply makes use of old film cameras as digital ones. This means that the device fits onto the back of the camera and acts as a storage device until the pictures taken are unloaded.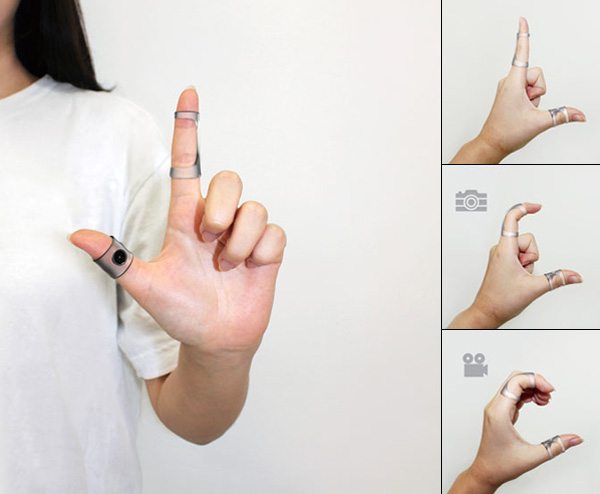 The Air Clicker camera is the fifth type of camera noted to be creative. Pretty much in the same line of thinking as Apple, this camera is minimalistic in nature. With a Bluetooth enabled camera lens, the camera comes with a motion-sensor shutter button, which is mounted, on two rubber bands which have to worn on the fingers. With a simple click gesture, photos are captured and can be transferred to a smartphone synced to the camera automatically. Precious moments are captured with a simple click gesture and the images are transferred to your synced smartphone immediately.
The sixth camera is the Meme camera. This camera is worn around the neck and literally documents events pictorially nonstop. A smartphone synced with the device can then receive the photos.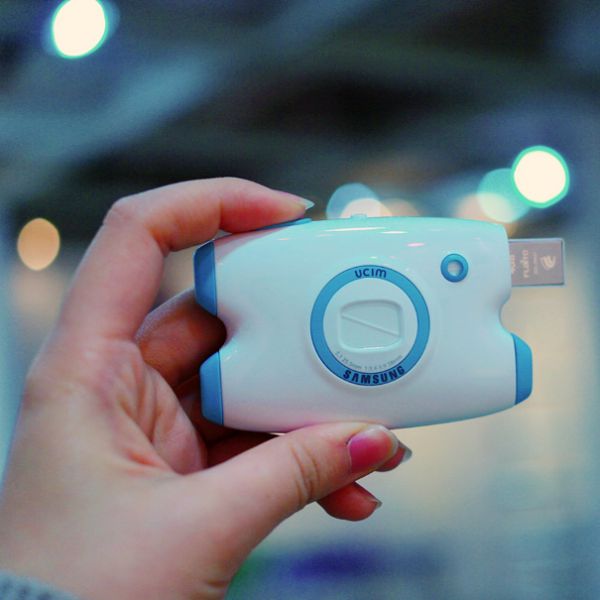 Finally, the UCIM camera is a highly valuable camera concept which enables photos taken to be shared with up to 3 people. Comprising of 3 USB sticks, a photo taken is saved on all 3 devices. This 3 way, 3 people get access to the same set of pictures.