What nature inflicts on us a hazard. We make it a disaster by lack of our preparation. In fact, countries like Japan have better preparation for natural disasters, since they face them very frequently. However, is it necessary for us to face such disasters every once in a while to prepare ourselves for them? Well, if preparation for them cost a country a fortune, then they could use it as an excuse. But, this isn't the case. Designers all over the world are coming up with highly innovative crisis shelter ideas. Let us check them out:
Crisis Shelter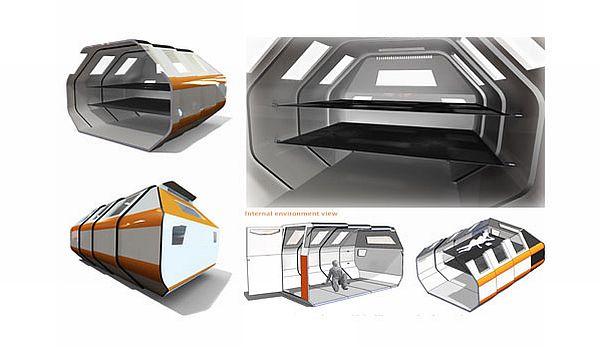 War, poverty and natural disasters render millions homeless. In any case, human beings need basic shelter to keep them protected from the harsh environment conditions. Thomas Jack kept the aforementioned three situations in mind and came up with the Crisis Shelter.
The shelter had to be such which does not take ages to be erected and it still protects people. Around 640 million people live without adequate shelter which results in calamities as well. Crisis Shelter with its resourcefulness will provide the user all the basic everyday needs. The structure looks like a caterpillar which will give shelter to six people. It comprises of four units that can be pulled out and pushed in easily.
It has a lot of internal space which can be fixed with bedding made from woven nylon. The setting of this kind of sleeping arrangement won't take a lot of time. When not required, it can be put away. So, during the daytime, you may keep the bedding away to enjoy more space.
Crisis shelter will prove to be a boon for those who, due to any reason, have been devoid of a secure and harmless environment.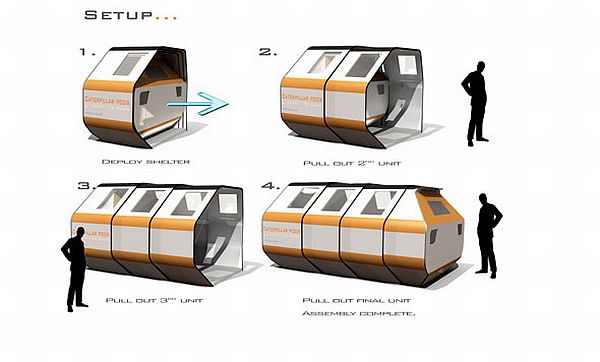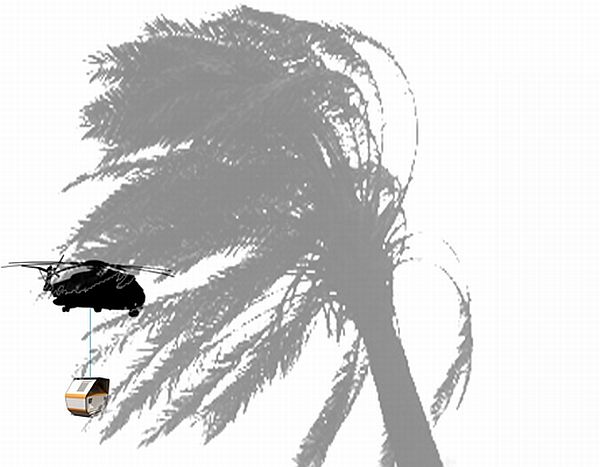 [Cheers Thomas Jack]
Some more crisis shelter ideas
1. Self-reliant emergency unit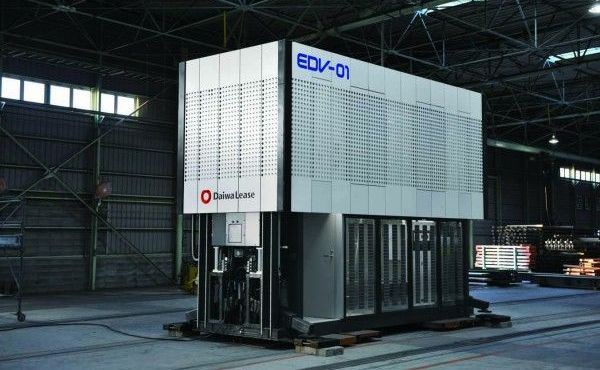 No one can anticipate when an emergency situation will arise that will require quick and decisive response. Hence planning and preparation for trying situations is critical to centralize the focus of action for the disaster management. Part of that plan requires setting up hubs for emergency personnel to plan and execute rescue operations.
Such hubs are usually difficult to set up, given the situation and type of disaster situation. To ease such process, Japan based Diawa Lease has come up with an emergency mobile unit called EDV (Emergency Disaster Vehicle) -01.
The unit comprises of a stainless steel body with dimensions of 6 m in length, 2 m wide and 2 m high, and looks very similar to a shipping container.
The solar plated rooftop along with added backing of fuel cell generates energy that is stored in lithium-ion batteries. An advanced water collecting unit also helps collect up to 20 liters of drinkable water a day from the air that can support its occupants well without a snag.
The first floor of the unit comprises of utility structure for cooking, a bio-toilet and a shower area. The second floor contains two collapsible bunk beds, an office space and an extra fitted desk for miscellaneous activity. It also features a punched exterior featuring a luminous LED facade that acts as a billboard to attract attention of local dwellers or put up important notices.
2. Emergency inflatable capsule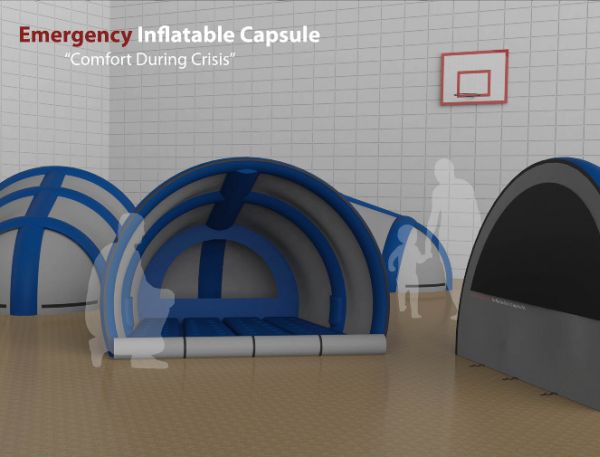 When emergency strikes, it becomes difficult for people to find a safe shelter where they can reside temporarily. James Murray, as part of his final year project, has designed the Emergency Inflatable Capsule. His concept will lend the much desired comfort even during a state of crisis.
The capsule has enough room for two adults and two kids. It will come with four inflatable mattresses that will soothe your senses. James has made good use of PVC and high frequency welding to craft this living space. The design is quite neat and can be cleaned in an easy manner. A vent on the door and two at back provide great ventilation.
Such features don't pose any storage problems and consume less area. It also features a sufficient private corner, which can be used for changing.
Emergency Inflatable Capsule is quite handy and user-friendly. So, rest or socialize and store it when not required.
3. Mobile Hospital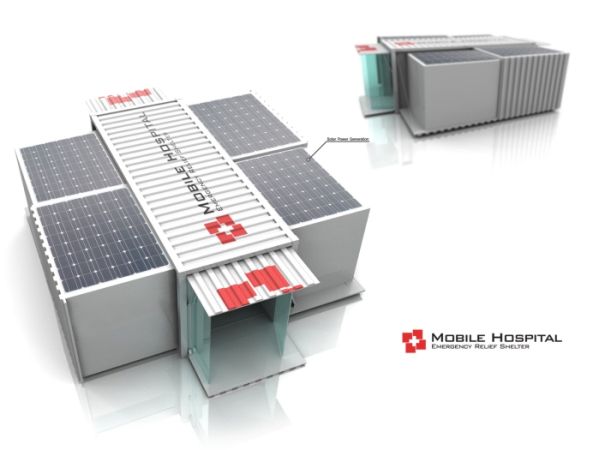 Medical facility is one of the most important requirements in case of a disaster. But what if hospitals also turn into rubble? This can lead to a lot of problem and curing the troubled can be a challenging task. After counting all the pros and cons, Kukil Han has designed the Mobile Hospital.
As is evident from the name, the hospital will not be a fixed structure. It will be a movable medical treatment shelter and will prove to be of great help in case emergency strikes.
It may include waiting area, operation rooms, consultation room, X-ray room, examining room, emergency area, morgue, inpatient area and inquest space.
4. Portable emergency house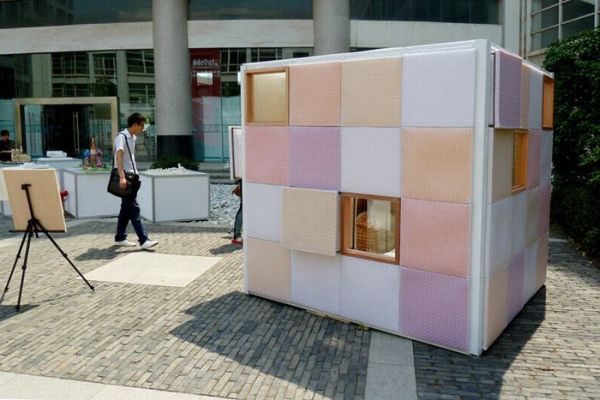 Countries suffering from natural disasters like earthquakes, storms, tsunamis, etc. find it difficult to provide alternative shelters to the survivors immediately. Normally, temporary camps are set up to give a shelter to the victims who lost their homes and belongings. But creating shelters that are safe and comfortable in a very short span of time has always been a mammoth task for the governments and relief teams.
The students at the Nanjing Forestry University, at the Jiangsu province of Eastern China, have recently developed and displayed the design of a light weight makeshift house. Packing materials are the main constituent of this house. The square parts can be assembled within its supporting frame, in just an hour, to build the sun, wind and rain resistant house. The insulating property of the packing material adds comfort and safety to the house.
The house with an area of only 211.89 sq.ft. might be a little cramped even for a family of four, but in a condition when there is no shelter available with privacy following a natural disaster, the house is definitely a ray of hope. The light weight parts, made of packing materials, are easy to carry by air to the affected areas and are cheap enough (costs $309 or CN¥2000) for the authorities to supply in hundreds.
With new ideas and innovations increasingly being adopted to fight natural disasters, the portable house is definitely a significant addition to the relief mechanisms for disaster victims.
5. Room Room shelter for the affected in emergencies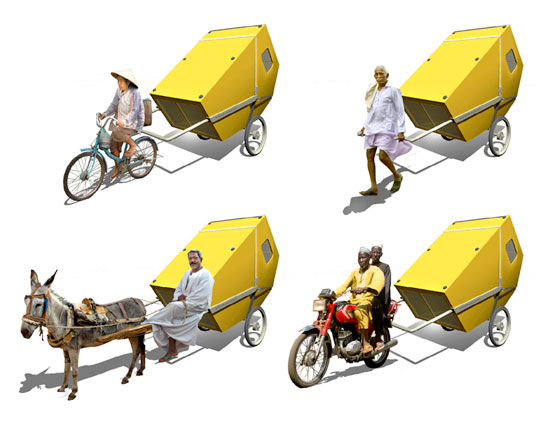 Showcased at the recent crossing: dialogues for emergency architecture exhibition to commemorate the first anniversary of the Wenchaun earthquake, the "Room Room" project by Encore Heureux + G Studio offers an instant and highly mobile shelter during emergencies. Presenting a simple yet effective design, the portable shelter aims at bringing a broad range of social concern for reconstruction in disaster-affected areas, raise awareness of disaster prevention and mitigation. Allowing easy transportation, the cart shelter can be pulled effortlessly by attaching it to an animal, vehicle or even with their own hands. Zhou Shu, Pan Qin and the Ministry of Culture in China curated the exhibition, under the United Nations Development Program, at NAMOC (National Art Museum of China). Check out the video after the jump.