The most creative artists are the one who take out their raw ingenuity out in the open. This list of futuristic furniture design concepts has many items like Yin Yang Lounger that display this raw creativity. Furthermore, these furniture aren't just contemporary, they are unconventional as well. Adding any of them to your home would make it stand out from the others (in a positive way of course). Let us check them out.
Yin Yang lounger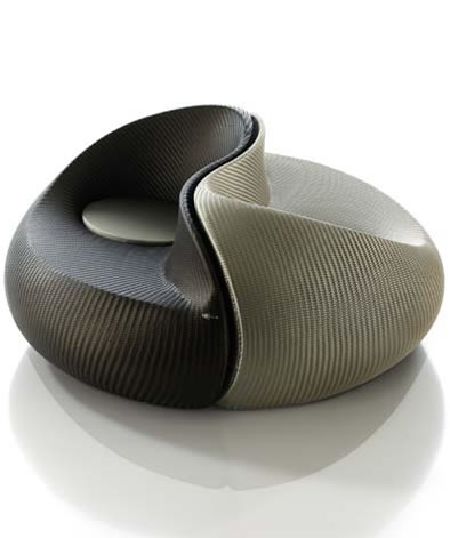 Chinese philosophy has the concept of Yin and Yang — "two opposite yet the same time complementary forces," united, yet at the same time opposing and fighting each other all the time (one is reminded of the male-female relationship). Now, DEDON has come up with a lounger based on a similar concept. Two separate sofas (pardon my crudity) yet they slide into each other. The lounger is convex and concave-shaped alternately and made from the finest fiber.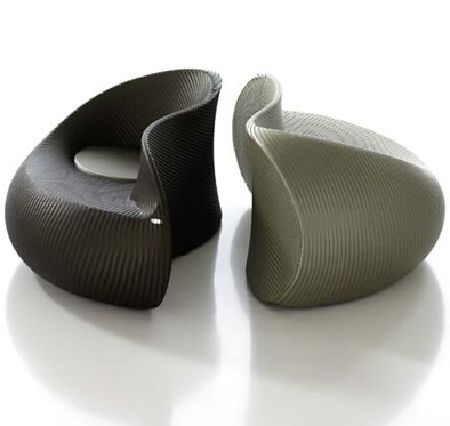 It seems to be ideal for love-birds, who want to chirp endlessly in close comfort. It will appeal to all those who ascribe to Chinese philosophy and of course to the Chinese — who, it seems, have all the money nowadays!
Furniture ideas like Yin Yang lounger for modern homes
1. UM Modules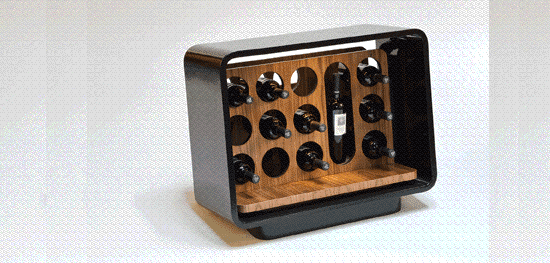 With the ever-changing needs and tastes of modern life, consumers often look for multifunctional products to keep up the pace with the fast progressing era. Addressing the modern spirit of change, design firm Users & Makers has come up with a multifunctional storage unit that works as an open source furniture to meet the diverse storage needs of different users. Popular as UM Modules, the storage and display units comes as blank frames, wherein users can add and remove extra shelves according to their needs and likings. In short, the flexible modules give endless storage possibilities to the modern users.
2. Work Sofa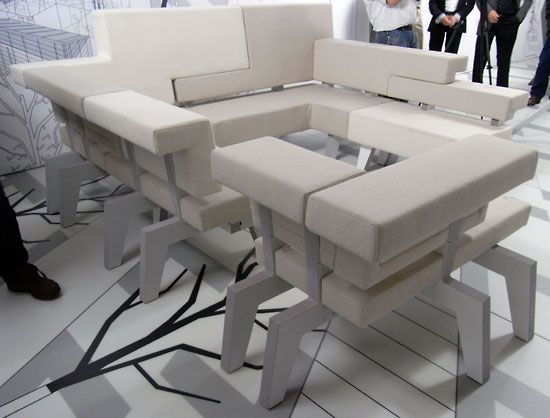 Unlike a standard couch where your choice of seating is limited, the Work Sofa takes standard furniture concepts and turns them upside down. It means that you can arrange the modular unit to suit your needs. The component pieces can be moved and arranged in a variety of combinations to get the desired seating design. It's like a giant puzzle on which you can test your skills. You can adjust the pieces to make a sofa, a table or any other unit, depending on your arranging skills. PROOFF, which stands for product development for the progressive office, is a platform for sharing knowledge and exchanging ideas. PROOFF works with designers, manufacturers and students to realize products. The Work Sofa is a creation of studio Makkink & Bey.
3. Egg-inspired furniture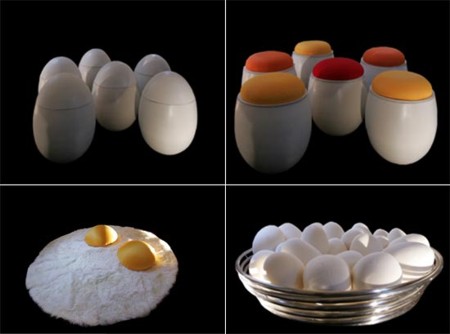 These delicious looking objects are part of a series of egg-inspired furniture designed by valentina audrito. Valentina was so amused by the versatile nature of the eggs that she decided to design a whole range of furniture to honour them.
Valentina's collection entitled 'Le Uova di Leon' takes inspiration from the versatile nature of egg which can serve you in many forms. The range includes seats, lounge beds, lamps, carpets and some tables among other household objects.
The 'Le Uova di Leon' collection was a part of the Milan Furniture Fair 2006 and 2007. The collection is again set to feature in 'Homelette' at galerie sit down in paris with some new designs. The collection will be exhibited at the slick Contemporary Art Fair 2007 which runs from October 19 to 22.
4. Hex Table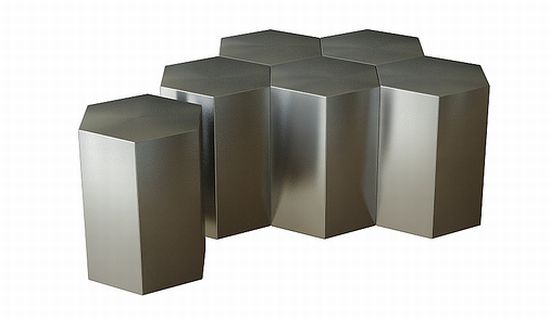 Here's an innovative bit of furniture called the Hex Table. Coming from Incorporated, this table consists of a number of hexagonal stainless steel pods that you can configure the way you like. Now isn't that something that you longed for all these days? A table that you can design according to your taste, necessity and fancy? This sleek futuristic furniture will add great style to your dwelling. The flexible and detachable pods offer maximum convenience in terms of space economy and portability.
5. Flip Chair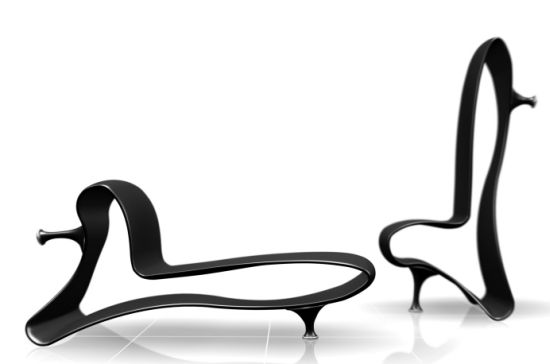 Those days are gone when users had to adjust their body posture while working and resting on their furniture. For modern furniture, with the help of latest innovations in designing, adapts or molds its structure as well as position to accommodate different needs of the users, while giving an altogether new look to the living spaces.
Addressing the varied needs of modern users, French designer Boris Novachi Bojic has designed a multifunctional furniture unit called "Flip Chair," which offers double sitting options to the users. Essentially a normal-height seat, the Flip Chair doubles as a lounge seat for relaxation that you may place in your living room. Not too bad an option for the outdoors, attic or garden either. The open form and heel-shaped feet keep changing its visual presence from different viewing angle, turning the chair into a piece of art.
6. The 100 Chairs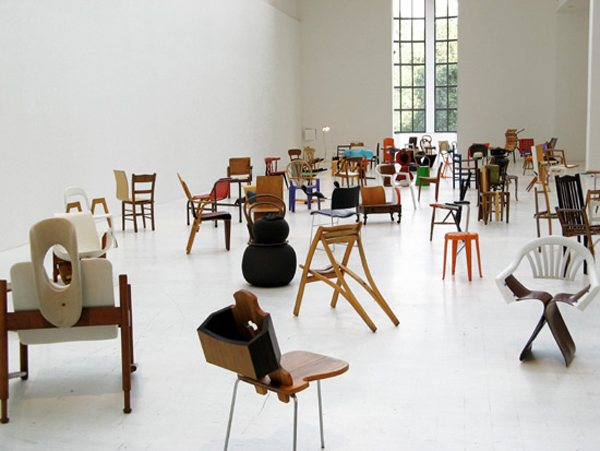 Designed by Marni, these chairs feature traditional Colombian color patterns and palettes, which makes them stylish. At the same time, the designers have used PVC threads to make them look more innovative and ultimately desirable. This one of its kind furniture features different types and styles of chair along with unique color pattern. Ex-prisoners of Colombia have produced the chairs.
7. Corniches

Those large drawers and cupboards are good, but once in a while we all dream of small spaces where we can delicately place our smaller items. This is what inspired the creation of Corniches. These shelves are not regular shelves and don't have a horizontal surface. Therefore, they aren't just innovative and sophisticated, but they can hold smaller items. With these designs, you can use your wall in newer ways, with each shelf being isolated. Ronan and Bouroullec have created the design for Vitra.
8. Liquid Glacial Table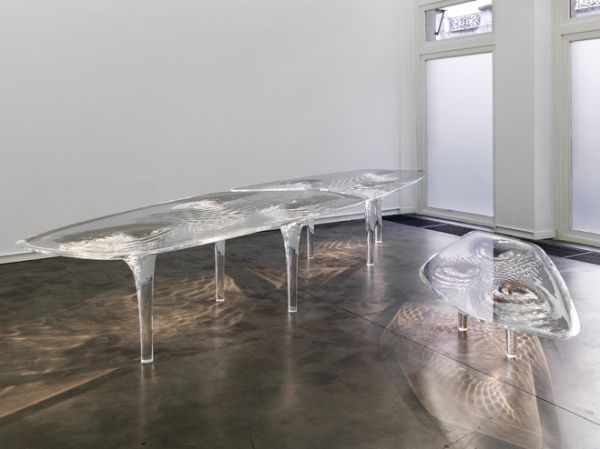 What would happen if fluid was frozen and refracted? Well, you would get an innovative and inspiring piece of furniture. Designed by Zaha Hadid, this flat tabletop is made from powerful fluid dynamic that allows the appearance of subtle ripples. It looks like as if the table has been made from frozen water. This could be a raw or edgy addition to your home.
9. Re-imagined chairs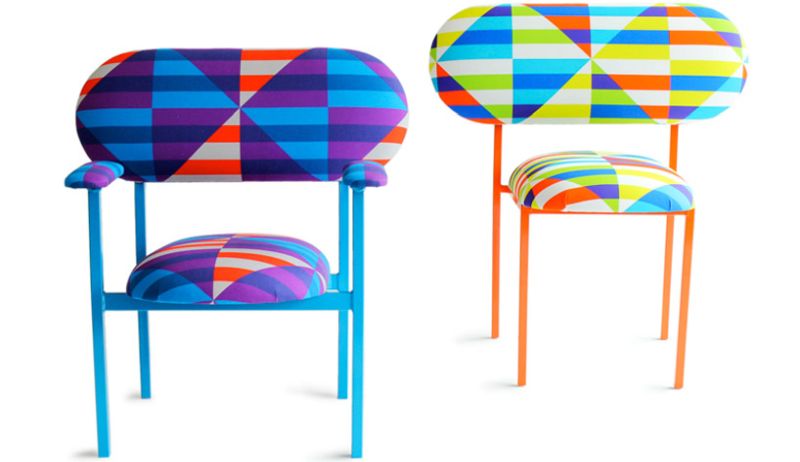 Can we use waste materials to create furniture? Well, Studiomama thought about it and came up with chairs that reuse and recycle waste materials. It carves out potential from apparently unwanted items, making the chairs appear inspiring and cool, colorful addition for any home.
10. A-Collection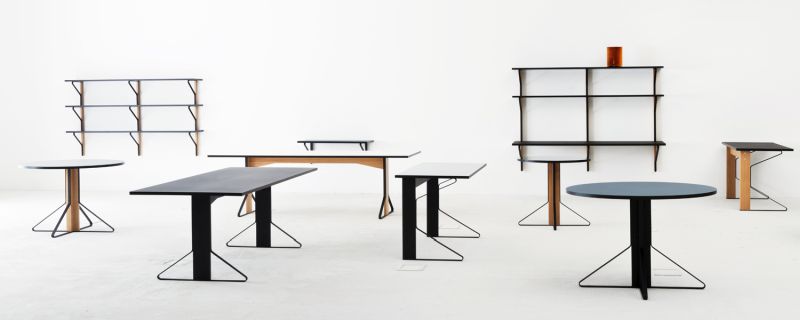 A chair on the top of a table is what this design speaks about. Made from oak and beech, this table and chairs collection has an old world charm to it. Designed by Ronan and Bouroullec for Hay, these chairs are a subtle, simple addition for homes that love to have a traditional touch on contemporary furniture.
11. Tie Paper Chair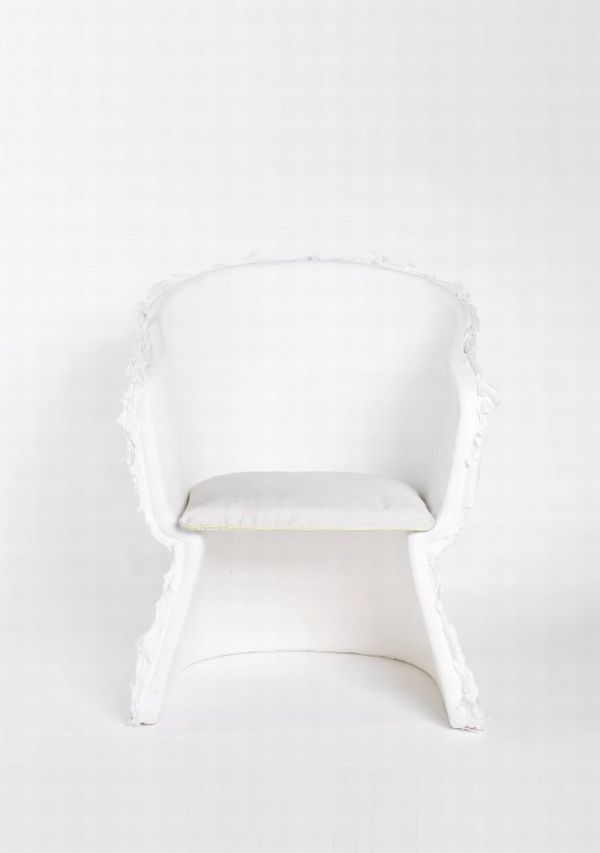 Who said that papers were not strong? Tie Paper Chair, designed by Pinwu is an excellent example of the strength of a paper. Inspired by Yuhang Aper Umbrellas, the chair has been made by shaping rice paper sheets in irregular ways. This adds a raw, rustic touch to this unconventional designer chair.