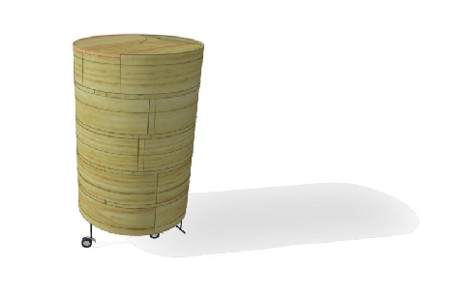 The Design Pod can be described as a highly-efficient work station that combines various elements of designing to give you the ultimate freedom. The basic essence of this work station is to give you freedom from all sorts of restriction, while preserving your individuality and integrity! Andrew Maynard Architects' award-winning concept resembles a cylinder on wheels, but willfully disintegrates into two halves to present a whole new world that belongs exclusively to you.
The real idea behind this work station is to give you total control over your work environment, while at the same time keep you attached to the rest of the team. The wheels allow you to transport your world work station to any place of your choice, depending on your mood. An ideal work place for artistically inclined professionals, ruled by a moody temperament.
Watch the Design Pod transform itself!