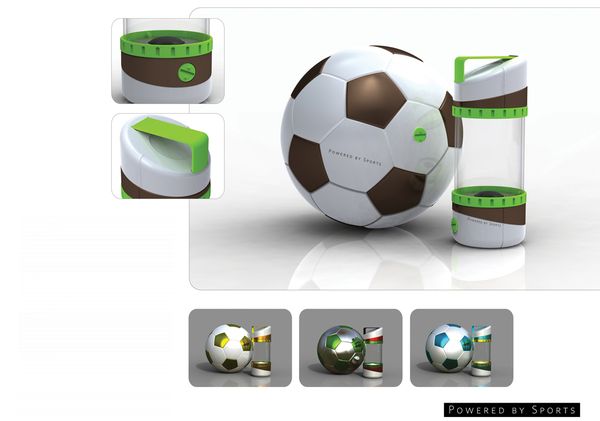 At first glance the Powered by Sports Desk lamp is nothing that you wouldn't have seen on any the countless design concept forums. But, when you explore the story and the inspiration behind the design, that is when you truly begin to appreciate the goodness of it. Created by Diamond Bar, California-based artist Jesse Lee, this innovative lamp aims at lighting up the lives of underprivileged children in the marginalized parts of the world via a playful yet eco friendly design.
The design, simply named Powered by Sports, is a social good project that was inspired by a photograph of Africa taken at night from space. The obvious comparison to the developed world led the designer to explore the needs of children across the continent and provision of alternative modes of light at nighttime was the problem that the designer chose to tackle.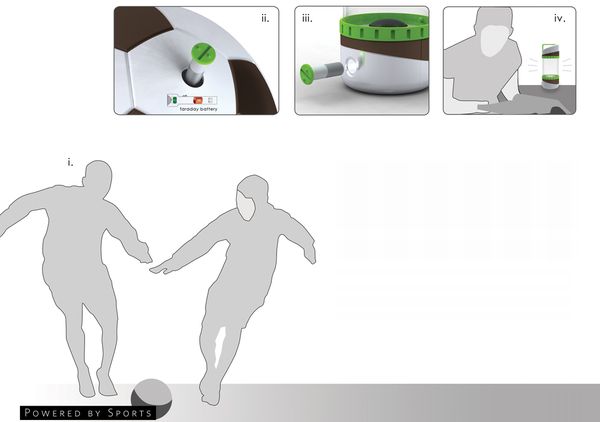 The project is also inspired by the humanitarian efforts of Scott Harrison, founder of Charity:Water whose efforts for bringing clean drinking water to people across Africa have greatly influenced the designer's social sensibilities. This particular lamp is a part of the powered by sports line of products that are designed bearing in mind the needs of children 18 years of age and younger. The concept makes use of both the physical and mental aspects of sports and aims at benefiting lives of children living in poverty.
The desk lamp itself is an attempt at designing a light source that would be easy to use for a child without compromising on the seriousness of its silhouettes. The tall, thin lamp occupies less space on a desk and dispenses the light using low-watt LEDs that are powered via rechargeable batteries that derive power from the sports aspect of the design.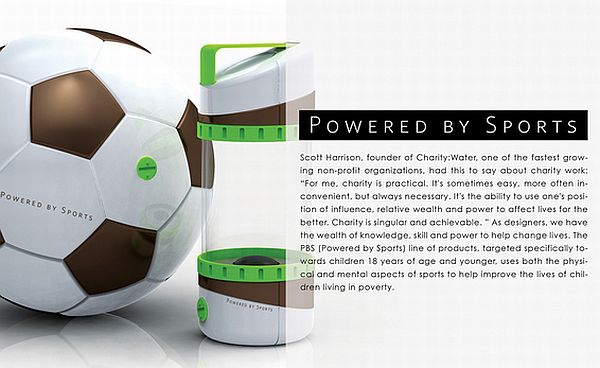 The soccer ball that is the other half of this design basically houses a Faraday rechargeable battery that gets charged when the children play with it. When it is to be used, the battery can be easily removed and placed into the desk lamp, hence providing the child with entertainment and physical activity during the day and a viable and sustainable source of light at night when the child can use it to do his homework and other activities.
The weight of the batteries provides stability to the lamp while the angled top connects the integrated handle that allows the child to carry the lamp just as easily. Possible customization options for the lamp include country colors (for example Kenya = red, green and black) that would incorporate a sense of national pride in the children as well.
Via: Jesseleedesign