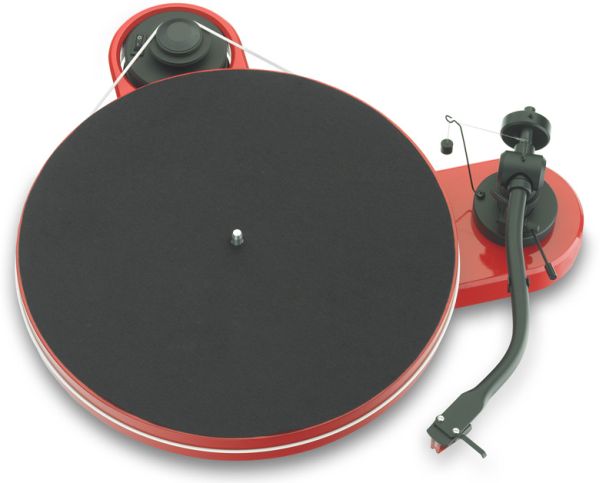 Turntables have always been associated with great music. They have over the years ranked high on the popularity charts and are used for DJing and scratching. Here, to make the experience all the more exhilarating is Pro-Ject RPM 1.3 Genie. It has been given simple looks and power-packed features to ensure a great performance.
It comes with a price tag that will push it in the affordable price range. Low cost does not mean any compromising on the quality front. A buyer can choose chassis from a range of colors, like red, white, glossy black and matt black. It has been wedged with an S-shaped 8.6-inch tone-arm that adds to its good looks. The turntable comes wedged with a synchronous motor that had been coupled with a two-step pulley. This allows a rubber belt to help in functioning of the exterior frame of the platter. The platter has been crafted from fiber of medium density. The setup will be powered by an external supply that will evade electro-mechanical interference.
Aluminum has been put to good use to make armtube and headshell. The armbase has been crafted in a manner, which will allow the user to adjust the height of VTA (Vertical Tracing Angel) and armtube. The internal wiring used has been made from high-purity copper, which is further coated with silver. Pro-Ject, with so many features, will make audiophiles jump with joy. So, if you are a music lover then this turntable will turn your life around in a musical way.
Via: Project-audio