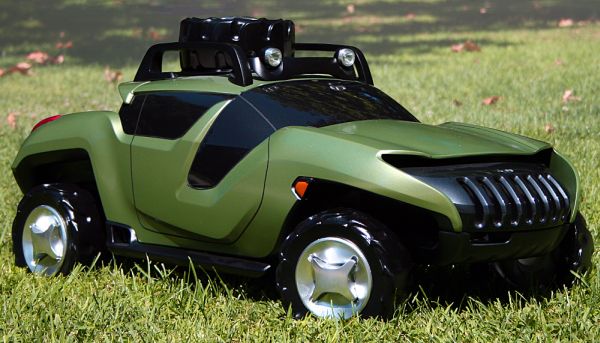 This is the Jeep Survivor concept conceived by Max Ostap. The vehicle embodies the best design features from the civilian as well as military world. It is kind of a cross between a luxury SUV and vehicles used by the US military. Influence of the Jeep Bantam, which was extremely popular during the WWII with the allied forces, is clearly evident in the design of this vehicle. Still, it is in a league of its own!

The vehicle has been designed after the designer carried out an extensive study on the current jeep vehicles. It has been designed to be rugged and has an exceptional off-road capability compared to the other jeep vehicles. But, ruggedness and off-road capability do not mean that comfort and handling of this concept has been compromised. The vehicle provides as much comfort to its passengers as any modern SUV does. In fact, in many ways, the Survivor is much more comfortable to ride than the other SUVs.
Survivor is an unusual vehicle. It has a unique window layout which had not been seen in any other SUVs previously. The side windows have been divided into two different sections while the forward window curves down on the door and merges with the windshield upwards. This has been done to give the driver a good view of the ground as it has been designed specifically for off-road driving.
The roof can hold a spare wheel, roof rack and a light bar. Additional storage space has been provided in the back of the vehicle. The cabin of the Survivor is small and can only fit in two persons which is typical for off-road vehicles. With its ruggedness, aggressive look and driving comfort, the Jeep Survivor is all set to redefine the meaning of off-road driving.
Via: Diseno-art