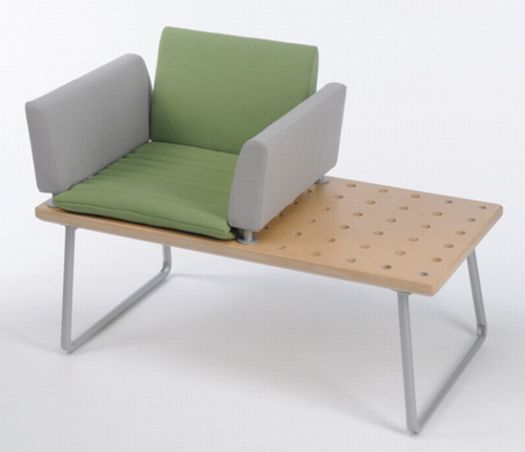 Recently featured at the New Designers Exhibition in Tent London and 100% Design Tokyo Prototype, the 'Modular Bench' by Shizuka Tatsuno is a flexible seating unit that can transform into different sitting arrangements according to taste and availability of space. Basically intended for single-occupant living, the modular seating unit can be transformed into an armchair with a small table and a couch by adjusting the arms and back in different holes.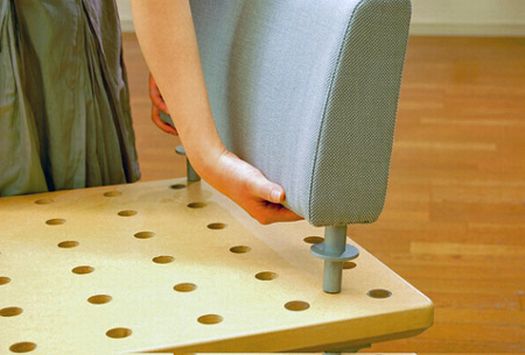 Usability:
The Modular Bench is not just a functional seating unit for small spaces, but it also allow users to play with different ideas and form their own designs with simple arrangements of the arms, back and cushion.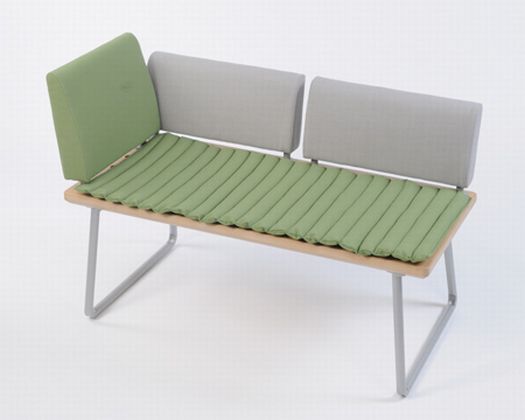 Designer:
Shizuka Tatsuno is a young Japanese designer who graduated in product and furniture designing from Kingston University London last year.