[box_dark]Take Our Office Interior To New Thriving Level With Modern Designing Ideas[/box_dark]
Excellence and assiduousness are two proses that highlight your acumen and expertise. Businesspersons want their clients to rest in comfort and experience the best. More and more offices are now focusing on latest furniture concepts and have a team for exploring new trends. Suggestions from senior designers can certainly help you revolutionize the concept of office ambience. Budget is the major concern for most of the businesspersons and to overcome such dilemmas, you can tag along some renovation plans and can use best furniture to anew more innovations to your workspace. Above all, leading focus should be space or concept on which you work out to get best deals. Proper consultation of designers can bring you some of the great ideas that are not only nice-looking and innovative but also cheap.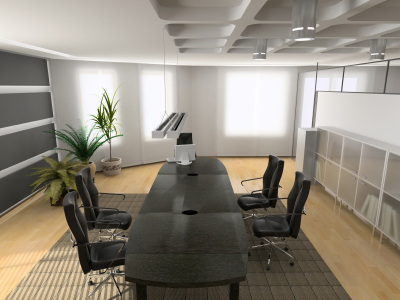 [box_dark]How To Renovate Your Private World? [/box_dark]
To create a separate workspace for each employer, it becomes very imperative to stand by your budget when choosing decorating ideas and furniture. However, modern days designing ideas can surely contend your requisites. Majority of owners prefer choosing a perfect blend of dazzling and appealing color schemes for wall. If you want your company to be creative, you can try some warm colors such as bon-bon pink, luminous green and azure. A brightly colored office room can surely inspire sincerity and creativity. For this, you must give preference to two decisive aspects that include level of brightness and object that may divert attention. When summarized in single word, you can conclude that it is always worthy keep your office as simple and elegant as you can.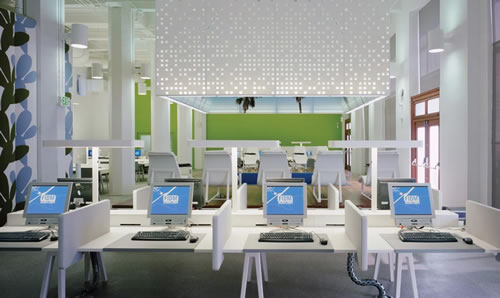 [box_dark]Go For White And Black Color To Make Your Office Look Clear As Crystal  [/box_dark]
Black and white can definitely impress businesspersons hunting for simple look and contrast between objects. What truly matters in black room is its white furniture and accessories. On other hand, bright illumination also plays a significant role when decorating room. At present, one can easily find modern furniture shop in close proximity that can make your workspace look more tempting. You can also highlight glass desk to portray yourself as a powerful and sober person. By combining glass with other elegant materials like metal, wood and leather, you can bring in a completely new and effective upshot.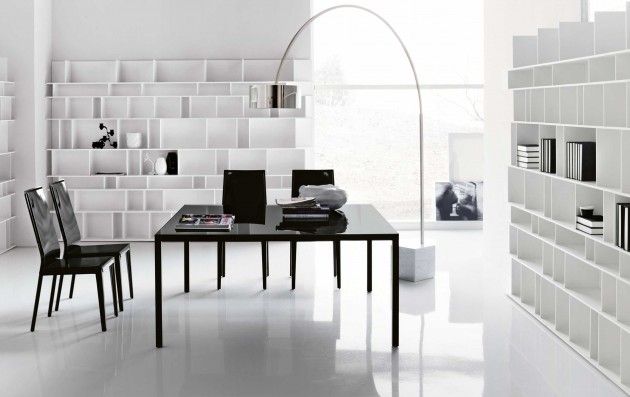 [box_dark]Start With Jungle And Play With Contrasts [/box_dark]
Imagination and bucket full of paint when used by a person having a great talent in wall painting can certainly leave you with prolific outcome. Wall painting is growing furious day-by-day surpassing all the odds and traditional paintings. Best part is that you can transform office room in whatever pattern using simple techniques. In addition to this, unexpected combination of dark orange, white or black can fetch ideas of valuable place instantly. Good thing is that there is no requisite of investing lot of money for having perfect designing ideas. For this, you must have sense of blending colors and maintaining a balance. Each color serve its own purpose and this further makes it essential protract stability.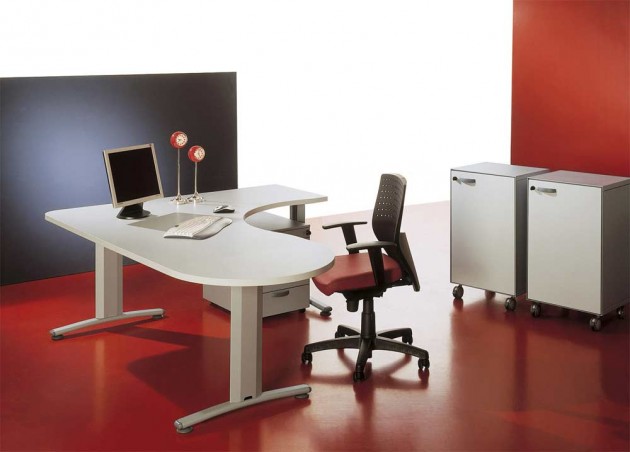 [box_dark]Colourful And Natural Looking Office [/box_dark]
Most decisive aspect of having big windows is that it proffers you an ability to connect with nature and external views. Besides all those studied settings such as compact disks and little flowers close to monitor, modern workspace in its quintessence are practical. Right now, offices have many drawers and space where you can put up documents. Above all, you have big table for performing every little task or whatever you want without moving chair. Since the demonstration is in view of spectators, it is very imperative to have a perfect mix of rustic, simple and natural colors in daily life. Best design layout and color scheme for flooring can also make your office look elegant and chic.