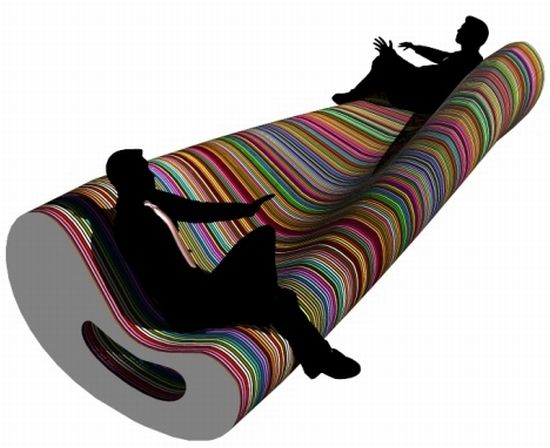 Using the form of a bone, the Bone Lounge created by designer Dima Loginoff is a bold new initiative that challenges the existing boundaries of interior design and redefines the planes of décor. With hollowed out insides, the irregularly shaped chair gives the impression that the seat and the folder are reversible while its edges give off a sense of being infinite.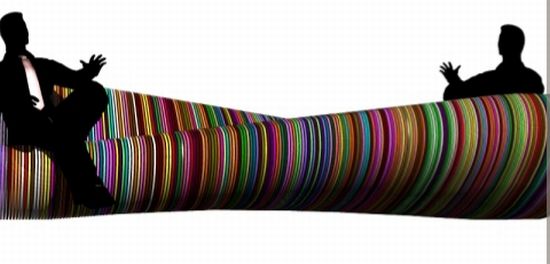 Accentuated by the psychedelic stripes, the acrylic structure can only comfortably seat two and that too in different direction.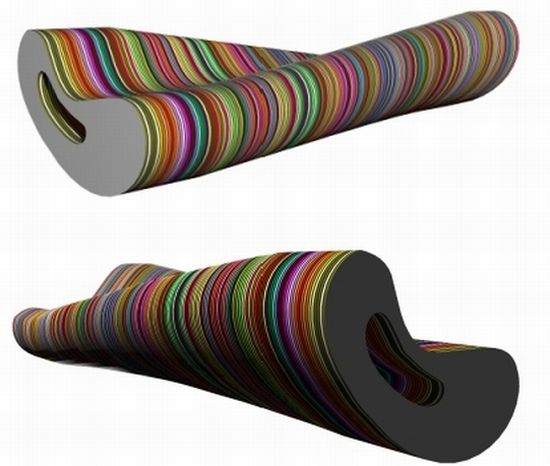 Even though the recess in the middle forms a cozy place to lie about in, the lounge presents itself as a tender yet exciting seating option that can also double up as an art installation.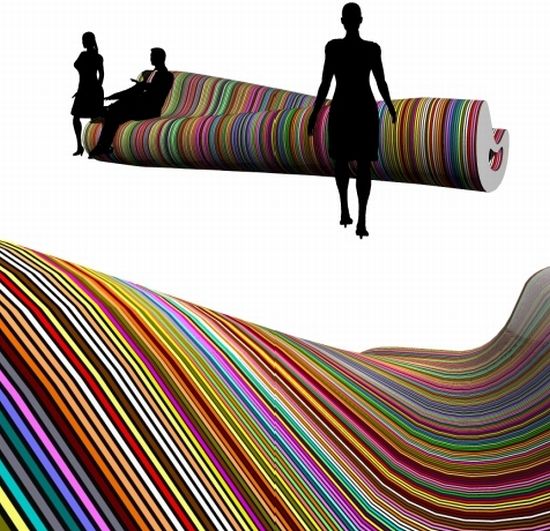 Source: Dima Loginoff