Insight
Household furniture isn't just about sleek lines and highly fabricated materials anymore. What appeals to a buyer is what sells, and therefore over at MotorArt, people create themed furniture, like no one else. The latest offering is a limited edition (15 units only), aviation inspired table, dubbed the Douglas C-133 Pedal Table. It measures 22.5 inches in height and the fabrication comes from a Douglas C-133 aircraft just as the name suggests.

Design Status
The Pedal table is a ready product available for buyers on demand and it can be customized to your choice. The pricing is available only on demand but it is sure to rip your pocket apart.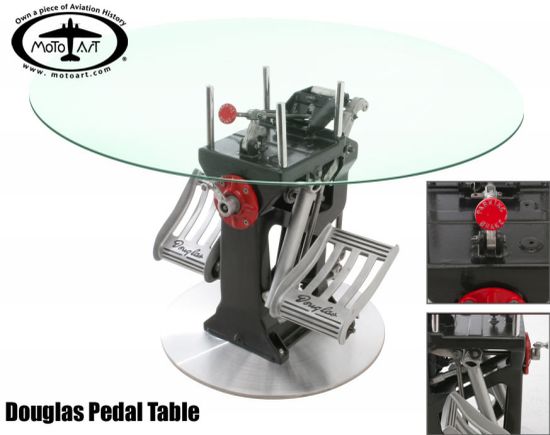 Usability
An abstract usage cannot be cited, considering that it is a mere table. The only possible advantage in buying it could be the exclusivity factor, being a limited edition version. You could surely brag about the whiff of exclusivity, and your possession could make you an object of envy among the neighbors.
Designer Firm
MotorArt
Thanks Motor Art