With wonders like Burj Khalifa, Burj Al Arab, and Palm Islands, Dubai is standing at the forefront of modern architectural innovation. The Dubai Opera House concept, if realized, might prove an extension of the same. Although not as good as the best that Dubai has to offer, it would surely count as one of the most appealing opera houses in the world. Apart from Dubai, even other prominent cities around the world like New York, Kansas and Vienna are coming up with marvelous concepts. Let us check what we can expect from all these in the near or distant future.
Dubai Opera House concept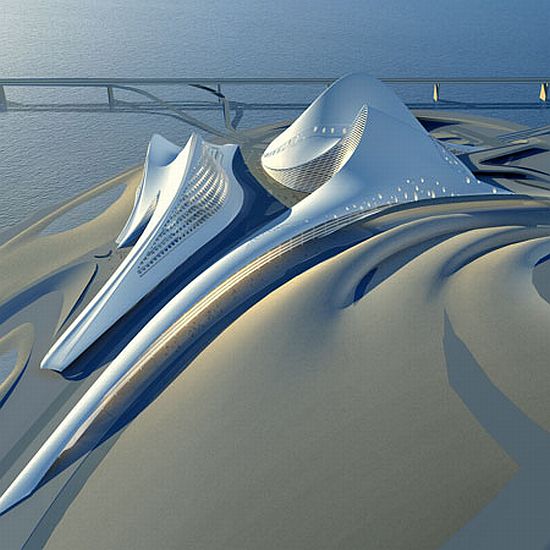 What can be the most novel shape you'll ever find in a desert? Certainly not a sand dune! Which is why we more than unimpressed by the design proposed for the Dubai Opera House by British architect Zaha Hadid. The design might have been awesome if it were like situated in a tropical island or something. However, when you're going to have it surrounded by sand dunes in a country that practically lives in dunes themselves, the "vision" of the design kinds blurs out in the background if you know what we mean.
Furthermore, the ambitious project is proposed for an island off Dubai creek. In addition, upon completion, it will house an 800-seat playhouse, art galleries, a performing arts school. In fact, it would also have a six-star hotel and of course an opera house with a 2,500 strong seating capacity. Unless the design is made out of emeralds or rubies, we don't think this project will hold even a candle against the astounding Burj Al Arab.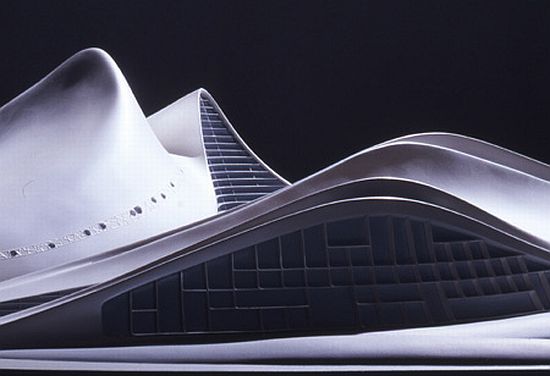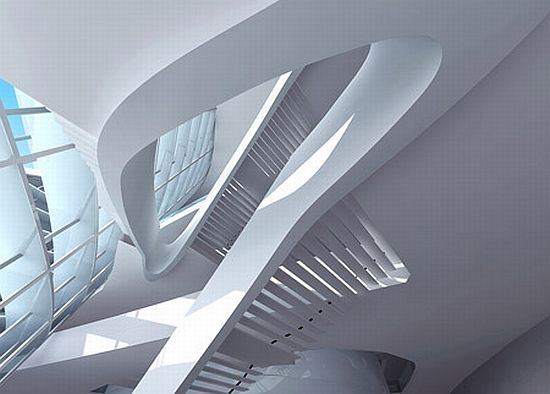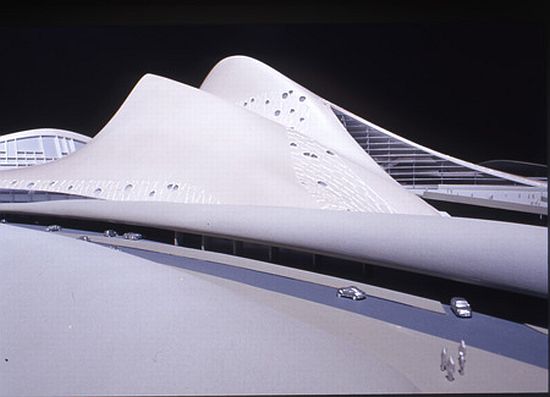 Source: Gizmodo
More building concepts like Dubai Opera House
1. Vienna's new opera theater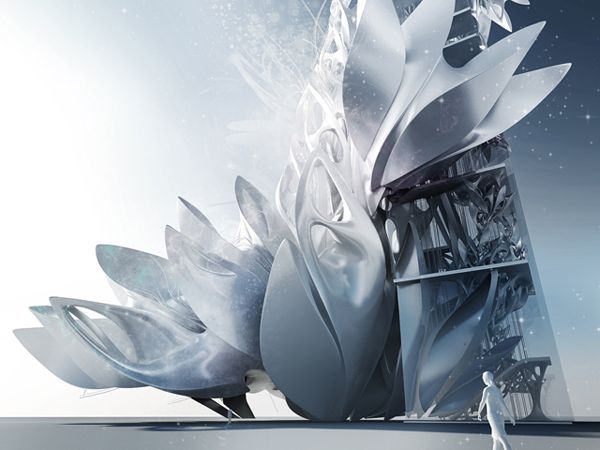 Looking like a lotus blooming under a mild and white winter sun, this revolutionary new opera theater was conceptualized in the Excessive Studio II, Urban Strategies, Die Angewandte Vienna in Austria. A brainchild of designer Tang Fei, this theater seeks to rekindle the romance between Vienna and opera.
It rises out of this alabaster beauty will be a vertical transition, standing like an unconventional flowery tower. Furthermore, it also proposes to house an almost ethereal ambiance and the most striking views. A concert hall, a panoramic restaurant and an opera theater, all come together in this bizarre space. Constructed in the middle of Karmelitermarket, this avant-garde piece of architecture will be the eye catcher for a very long time.
2. Magnificient Concert Hall Kansas City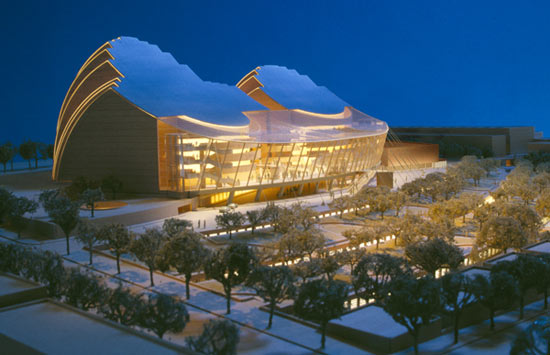 This illustrious building is the Kauffman Center for the Performing Arts being built in Downtown Kansas City, Missouri. Building began in 2006, and once the Center opens in 2010, it will be home to the Kansas City Symphony, the Kansas City Ballet, and the Lyric Opera of Kansas City. As its outward appearance reveals, it has two main section which are linked by a glass-covered lobby. The larger section will be the Theater for Opera and Ballet performances, while the smaller one will be the concert hall. This building is well-designed and can hold its own against such greats as the Sydney Opera House and the Teatro alla Scala.
The designer of this building is the gifted Moshe Safdie, the architect behind, the United States Institute of Peace, the National Gallery of Canada, and the popular eco-friendly concept Habitat 67, so it is no surprise that this building stands out the way it does. The facade of this building looks like large circular discs placed side by side, while the top looks like a cross-section of the discs. The glass atrium also adds to architectural value of this building, and when it opens in 2010, it will offer a rich cultural experience from the art performances, and a also be a marvel to look at on its own.
3. LVMH Museum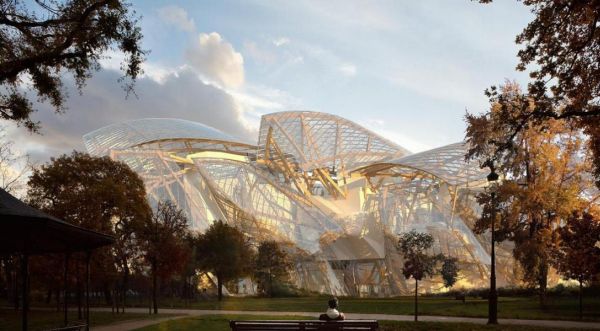 Designed by Gehry Partners, this stunning museum is being built in Paris, France. Spread across an area of 11, 705 square meters, it will be ready by the end of this year. It was in the year 2001 when Bernard Arnault discussed his plans of building a cultural centre/museum on the suburbs of France. The project has cost $143 and has spanned over thirteen years to give way to this amazing building that would be unveiled this October. Similar to Gehry's other projects, there is a glass structure inspired by nautical designs as well as the canopy inside Grand Palais. The outer structure has 3,600 sail-like formations that are different from one another.
4. Louvre Abu Dhabi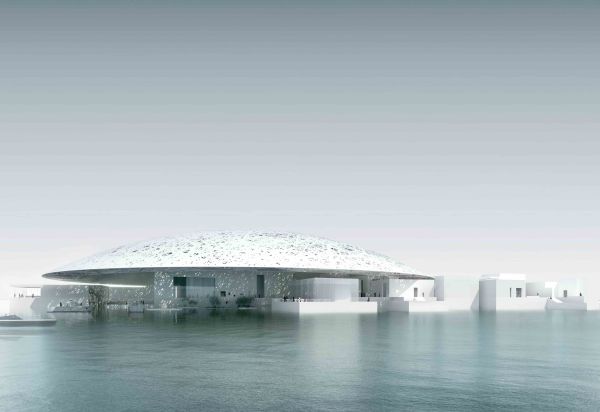 The Louvre Abu Dhabi is a project by Ateliers Jean Nouvel and is being constructed on Saadiyat Island in Abu Dhabi. It is sprawling across 24 thousand square meters and is expected to be ready by this year. In fact, Saadiyat Island is being touted as the new cultural hub. It boasts of many architectural marvels. However, the first to unveil would be the Louvre Aby Dhabi. The structure features a huge dome. It is the main feature of Islamic architecture that will send shimmering patterns of light inside.
5. Musée des Confluences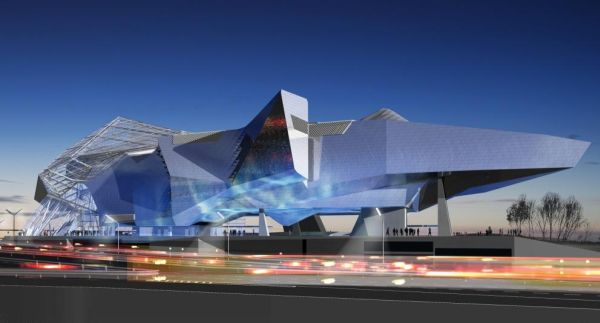 The Musee des Confluences is a project by Coop Himmelb(I)au and is being constructed in Lyon, France. Spread across an area of 29,700 square meters, it will be completed this year. This would be the new venue for natural history museum's earth sciences collection of Lyon, which had closed in 2007. The new museum is located at the juncture of the rivers the Rhône and the Saône. These have incidentally inspired the architecture. The crystal outer structure is both luminous and transparent.
6. Opera Village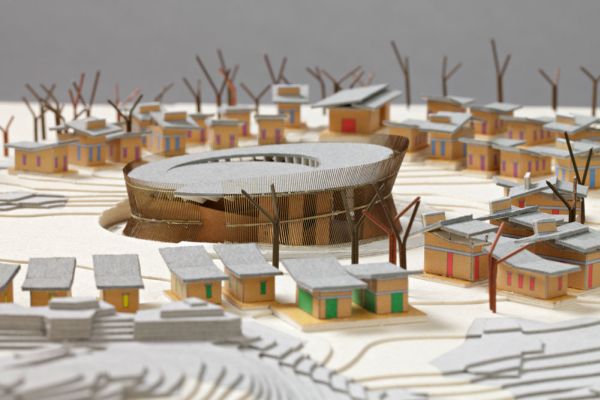 The Opera Village is a project by Kere Architecture and is located in the African nation of Burkina Faso. It is still under construction and people assume the country to be an unlikely site for an opera house. However, it was the inspiration of the German filmmaker Christoph Schlingenseif, who started the project, but unfortunately, died in 2010. The Opera Village project has already built over 16 buildings. The construction materials comprise cement bricks, gumwood, clay, and sheet metal. The opera theatre is the only structure that is still underway and is the centre of attraction.
8. Global Landmark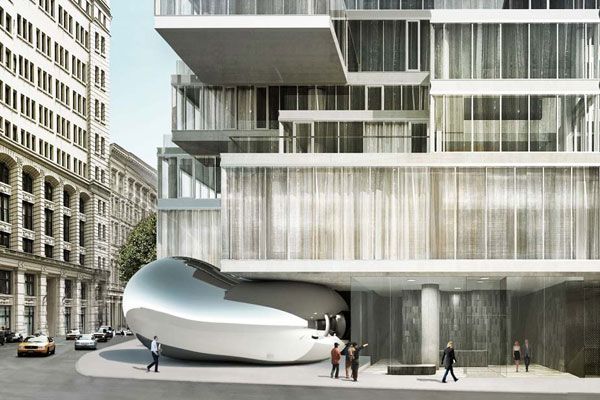 This marvel is a project by Herzog & de Meuron and is located in New York City. The project is deemed to be completed by 2015 and would be the tallest residential tower in the western hemisphere. It looks like a Jenga block creation, as it would also house luxury homes. In fact, it is a work of art.
Summary:
Most of these amazing groundbreaking projects are currently under construction. Most of them would be open to the public this year, while others will take some more time. These five architectural marvels will surely inspire designers with futuristic designs.