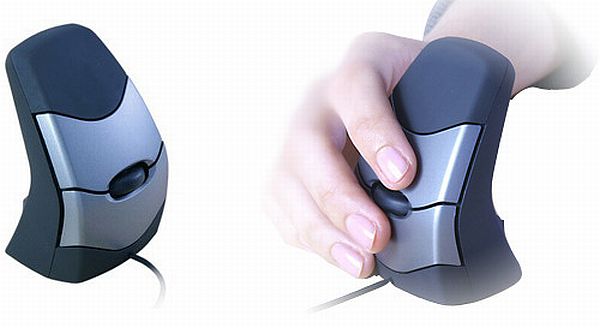 Are you bored of working with your mouse? Well, get this vertical mouse, called DXT Precision Mouse, designed and made by City Ergonomics, if you want to experience a difference in the way you use mouse. The DXT Precision Mouse works like a pen when held in the vertical position.

The DXT Precision Mouse has got an optimum fingertip, which helps you handle it more accurately and hold it with perfect grip. The DXT Precision Mouse can also be imagined like a joystick with a laser, two buttons (one at the top and the other at the bottom), and a vertical scroll wheel in the center of the mouse. It has a thumb pad at the back, which is used to hold this vertical mouse more easily.
This new mouse is designed for both right-handers and left-handers. A button, and two lights that blink on clicking the button on the back of the mouse help easily switch between left and right hand positions. The DXT Precision Mouse can be bought for $114.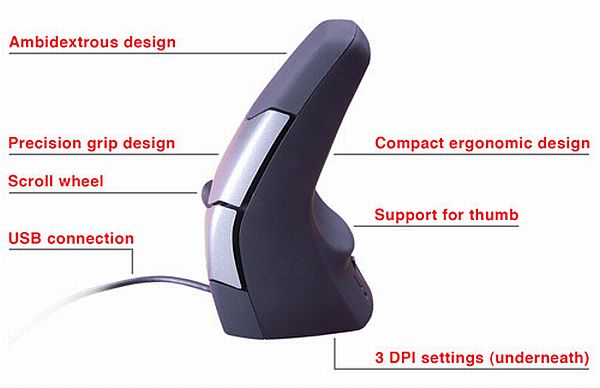 Via: Ubergizmo/ Maltron/ Cityergonomics