Dyson, the British manufacturer best known for its line of vacuum cleaners, has sued Samsung for allegedly stealing its designs. Dyson has sued Samsung in the English High Court for infringing on a patent describing a vacuum cleaner turning mechanism. The alleged patent violation occurs in a vacuum cleaner that Samsung introduced in early September. The British engineering company, which also pioneered blade hand dryers, has accused Samsung of copying its technology in the steering system on its latest vacuum cleaner. Samsung's phones and tablets aren't the only thing under attack for patent infringement.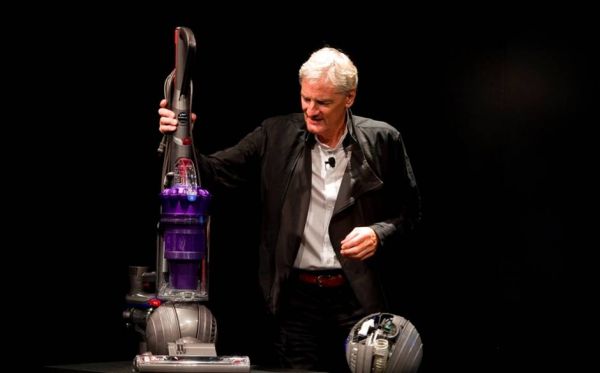 Dyson's Patent War
Dyson said Samsung's Motion Sync vacuum cleaner used technology found in two Dyson appliances, the DC37 and DC39, which have been on the market for two years. Dyson has taken out a patent on "a cleaning appliance with a steering mechanism" and claims that its invention makes vacuum cleaners easier to manoeuvre around furniture and less likely to topple over.
"This looks like a cynical rip-off by the giant Korean company Samsung," said company founder, Sir James Dyson. "Although they are copying Dyson's patented technology, their machine is not the same. Samsung has many patent lawyers so I find it hard not to believe that this is a deliberate or utterly reckless infringement of our patent." Samsung dismissed the claims as "groundless".
Dyson holds 3,000 patents and has been fiercely protective of its technology. In 2012, it accused German rival Bosch of planting a spy in its research lab. Dyson has also taken a tough line against Chinese firms and challenged Chinese owned Vax over the appearance of a product that Dyson felt looked similar to Dyson's DC02 cleaner. Samsung debuted; Dyson has a history of patent battles with its rivals. Dyson won another patent case against Samsung in 2009, when a court ruled that Samsung had infringed on its super-powerful vacuuming mechanism. Now, it's saying that Samsung is stealing ideas from a 2009 patent on a fast-steering system that would let vacuums swivel easily instead of having to make clumsy turns with the wheels.
Samsung debuted the the Mobile Sync vacuum cleaner at the same trade show where it debuted the Galaxy Gear smartwatch and Galaxy Note 3 smartphone . Samsung is also no stranger to the courtroom, and has been fighting a series of patent disputes with Apple over smartphones and tablet computers.