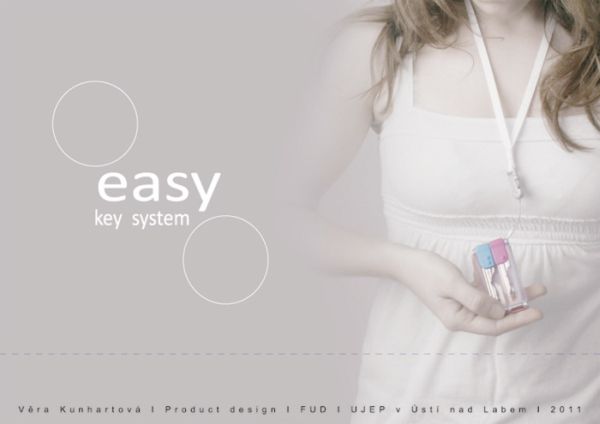 Ever felt that you tend to feel lost with a bunch of similar looking keys? If two keys are of the same brand or color then picking the correct one becomes a task in itself.
Vera Kunhartova, to kill all such confusions, has designed the Easy Key System, which differentiates keys with the help of Braille. These keys come in a 100% biodegradable compressed case which is very easy to carry around.

One can easily swap keys with an uncomplicated and insightful system. This can prove to be beneficial for people who are visually impaired, as locating the correct key is always a problem for them. Also, when someone enters a dark zone, picking the right key will be much easier.
So, either place it around your neck or wrap it on your wrist, the Easy Key System will make picking keys less confusing.
[Cheers Vera]