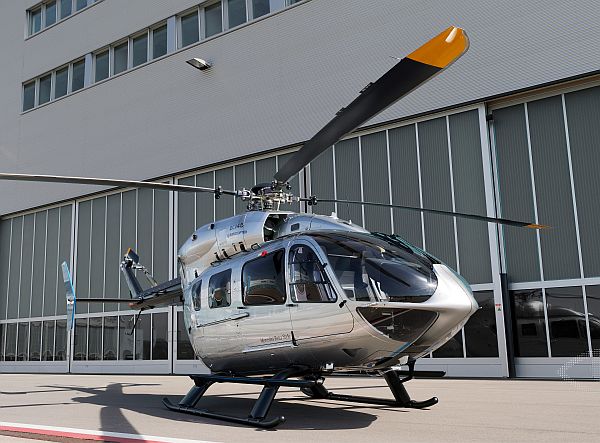 Mercedes has managed to carve a name in the minds of people, which symbolizes ultimate luxury. The sumptuous coupe comes with comfortable interiors and has an unmatched poise. Exploiting its elegant qualities is a helicopter, christened EC145 "Mercedes-Benz Style" by Eurocopter, which was made public at the European Business Aviation Convention & Exhibition 2011.
The interiors of the luxury chopper have been designed at the Mercedes-Benz Advanced Design Studio in Como, Italy. The passenger cabin endows a traveler with a flexibility to use it as per their whims and fancies. Arrange it for a business meeting or making it apt for some family fun, the choice is yours. Its plush interiors come wrapped with high-quality materials, impressive lighting and eye-appealing wooden parts, which is reminiscent of Mercedes S and E-Class.
The seats can be positioned in a variety of ways to accommodate four to eight passengers, as they are fixed to rails that allow easy movement. If you are looking for more room for extra luggage or uninterrupted space, simply remove the seats. Well, the flexibility it offers doesn't end here. The floors and walls of EC 145 can be fastened with a variety of things, which sprinkle more opulence and sophistication.
The EC145 "Mercedes-Benz Style" promises to offer a luxurious experience, which will meet all expectations of the executive class. People rolling in money can get a chopper of their own and travel in an unmatched style.
Via: Dexigner