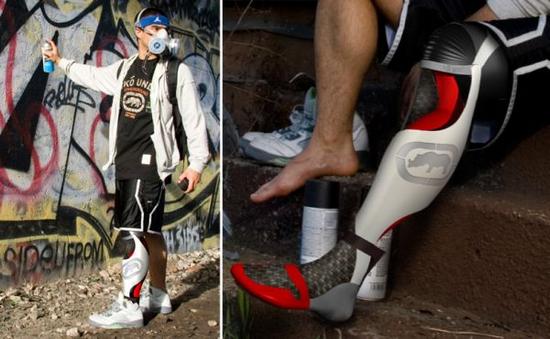 Life of an amputee is always looked upon with pitiful eyes. This makes them feel all the more different and hence, leading a normal life becomes a task. They have to face many hindrances to perform everyday work. Body alignment changes drastically when someone is amputated and prosthetic limbs never give you the comfort that an original limb does. To instill the sense of being one amongst others, Jordan Diatlo, has designed "Ecko Unltd Prosthetic Leg" according to an amputee's individuality.

Designed in a way to provide absolute comfort, using point-cloud data, a look-alike 3D scan of the amputee's unharmed leg is prepared. To get the biomorphic outline of the prosthetic, the elements are 3D printed further.
The most remarkable point in the whole construction is the effort made not to just swap the leg with a twin. Instead the muscle formation of the leg is used in combination with ecko branding, to build a perfectly functional limb.
So, all you amputee's next time walk in style as the Ecko Unltd Prosthetic Leg will help you lead a confident life. Run, ride a bike or just go for a stroll, nothing can stop you now.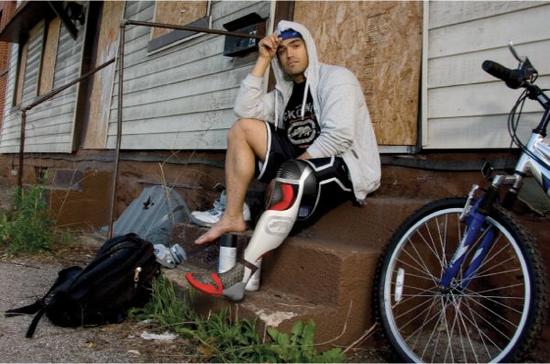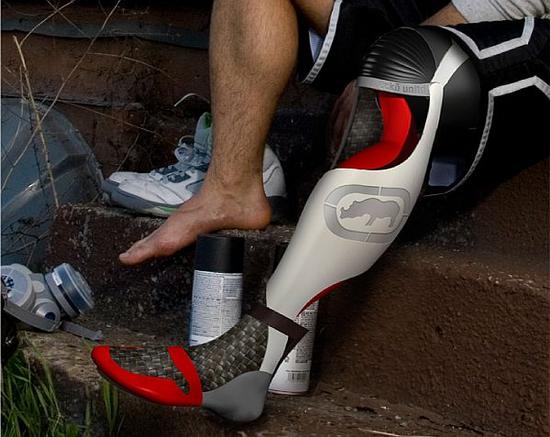 Via: Jordandiatlo