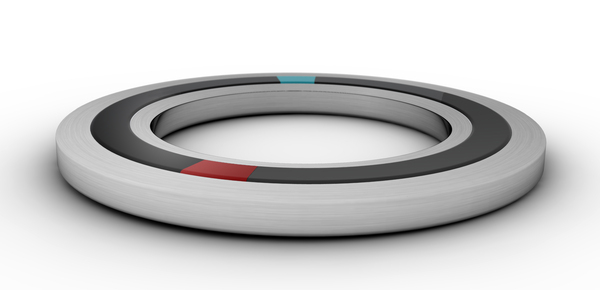 Time has played a pivotal role in our lives ever since time immemorial. Right from immaculate sundials to fancy modern watches and clocks, we as humans have done our level best to see time with a new perspective. Another modern clock, the Eco 2 by Hunyad Akos, is here to add value to every moment of our lives. Tastefully designed, it has been made out of 100% recycled materials, giving a look of sheer pleasure and desire. Dock it onto your wall, and see how each moment of luxury is modernized with this little beauty.
Eco 2 has been designed with true elegance, keeping in mind how special you're while magnifying time's worth at the same time. It comes encased in a wooden box, complete with a mountable wall magnet and rechargeable batteries. After all, why should one not get a good feeling while looking at the time?
"Time is precious and it should be revered as if it's your own child."
Eco 2 is a simple to install wall clock. Just drill 4 holes on the magnetic holder and mount the clock onto the wall. No more worries about spoiling your wall with nasty and glaring holes. All you need to worry is about the placement of Eco 2 according to the decor of your house. Simple, trendy and sophisticated, all at the same time. Bring Eco 2 home and see how time seems to go on forever and ever.
[Cheers Hunyad]