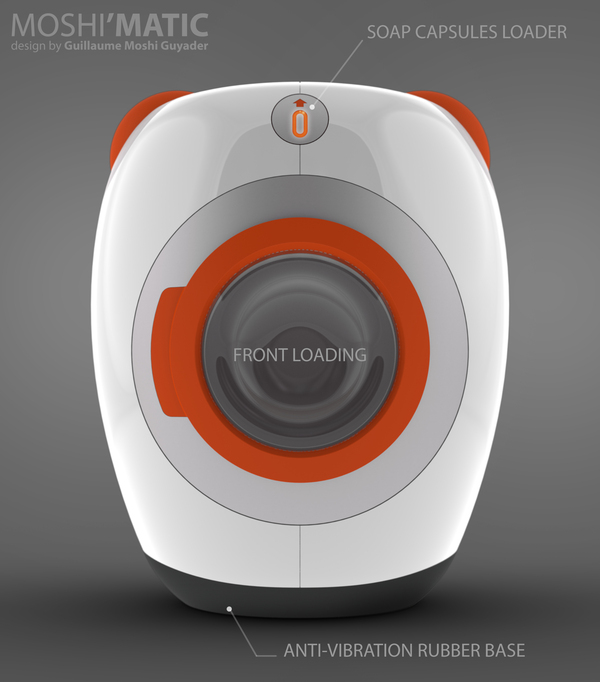 Washing machines are the easiest and most effortless way to clean clothes. But, traditional washers consume a lot of water and need the user's presence to work. The whole washing experience is about to change with the Moshi*Matic, designed by Guillaume Guyader.
The device will be powered with the help of an AMR CPU that uses the latest Android technology. The Moshi*Matic can be effortlessly directed by the iOS or Android based phones after loading the necessary application. This will flip your humble phone into a powerful remote. One can easily keep a check on/regulate water and power utilization, without even nearing the cute product.
The round facade looks very impressive and front loading makes washing all the more easy. It also has soap capsules fitted in it, which means adding detergent takes a back seat. These capsules are very efficient and will always sense the number of clothes in the machine. These will be stocked up in the loading tray and Moshi*Matic will ingeniously keep a count on their number. The machine can also order more capsules if there is only one left. A message will be sent on the user's phone for confirmation, which will do the necessary afterwards.
The Moshi*Matic has been injected with hi-tech features, which will act as a welcoming change. Now, clean your clothes the Android way and let technology seep into your washed garments as well.
[Cheers Guillaume]