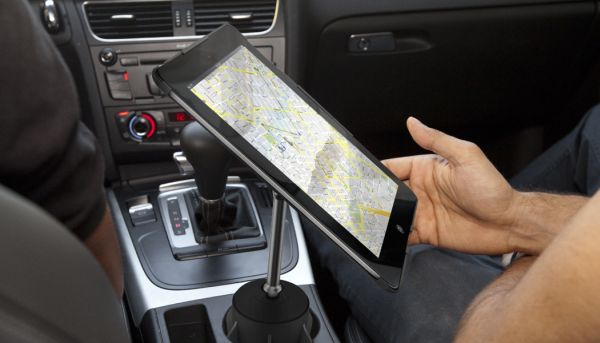 Apple's products have taken the market by storm. Yet another addition to the collection is the iPad2's cup holder stand, Stance. Place your iPad on this neat stand and see the difference. Carry your device with you anywhere, may it be the gym, your car or the golf cart. Simply, you need to fit in the iPad onto Stance and fix Stance into the cup holders.
The features of this mind blowing invention are absolutely amazing and out of the world. It comes equipped with snap fit iPad case, telescopic arms and a cup shaped base. The users not only can adjust the cup size, but also the height according to their convenience. Move and adjust the arm, twist it left and right, or simply keep it at a straight angle. This is not all, for you can even store your iPad power cable, headphone and all other paraphernalia in the ape beneath the cup compartment.
Stance is a convenient accessory that offers you wide freedom and utility along with mobility. Fit it into the cup holders of your car and see your world stabilized along with the iPad. Offering optimum safety and security, the iPad2 stand is sure to put your mind at ease.
Via: Quirky