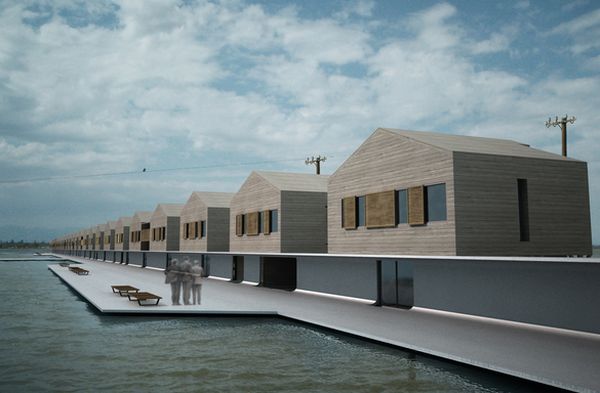 Pushing back a few lucky in the lap of nature is the Noah's Place by Greek designer Panayiotis Efstratiou. A graduate from the University of Central Lancashire, the designer has come up with an awe-inspiring concept comprising 30 houses, which will provide basic facilities to visitors and make it an unforgettable experience..
The place is situated near a water body, making it an ideal tourist spot. One special aspect of these dwellings is the presence of an area that will prove to be a boon for mussel cultivators present in Chalastra. The designer carefully studied the present structuring and tried to improve it for a better life.
The houses are positioned on a stand, so special attention was paid on the structural axes that give an impression of a beautiful porch. The place will come wrapped with entertainment and food outlets. It will also offer recreational and outdoor activities, which will add a fun element the surrounding area. Noah's Place will also manage an agritourism structure that will augment the ecological sphere. It will prove to be a serene spot, injected with refreshing characteristics, for visitors.
Via: Behance